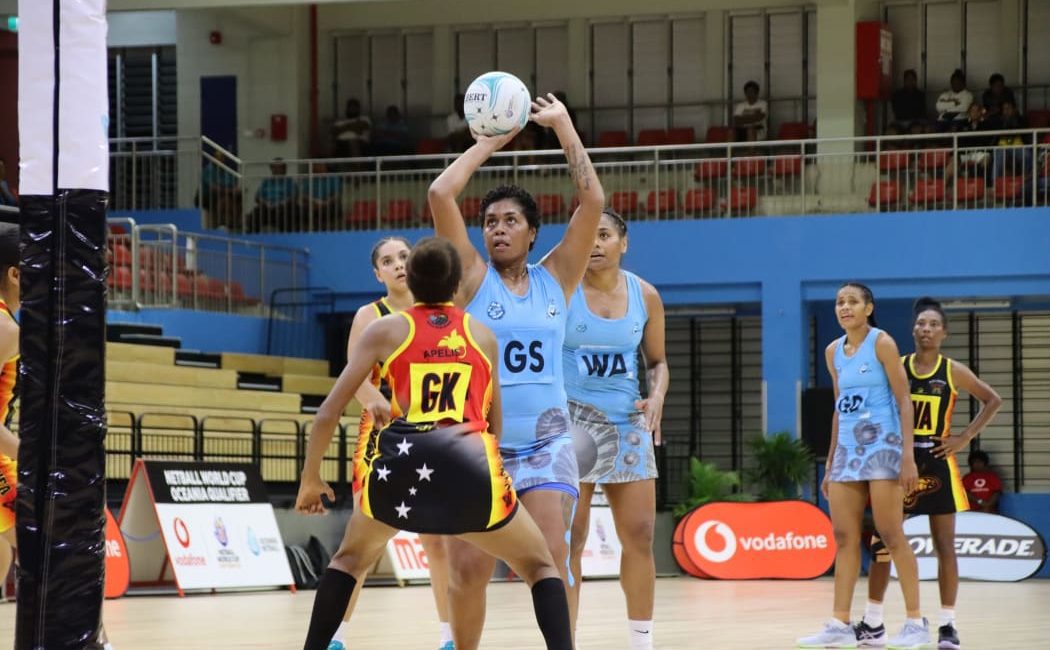 Fiji began its Oceania Netball World Cup Qualifier campaign with a 74-32 victory win over Papua New Guinea at the Vodafone Arena in Suva.
The Fiji Pearls were fired up from the first quarter with former basketball player Vilisi Tavui accurate in front of goal.
Fiji led 15-7 at end of the first quarter, but an exceptional second spell extended that to 39-14 at half-time.
The Pepes started the third quarter strong, making the Fijian defenders work hard and their shooters were more accurate with their attempts.
The visitors, who only had six weeks to prepare, ended the quarter down 54-25 and couldn't close the gap in the final quarter.
Fiji captain Alisi Naqiri said it was a good start for her team.
"Happy for the girls for the win today. We did what we trained for, for the last few weeks. The overseas-based players blended in well today and we utilised all our turnovers."
In the second match of the tournament, the Tongan Tala defeated Samoa 69-52.
On Wednesday night the Cook Islands play their first game, against PNG, followed by the battle of the unbeaten sides, Fiji and Tonga, all being played at the Vodafone Arena.
The five teams are competing for two spots at next year's World Cup finals in Cape Town, South Africa.
Source: RNZ