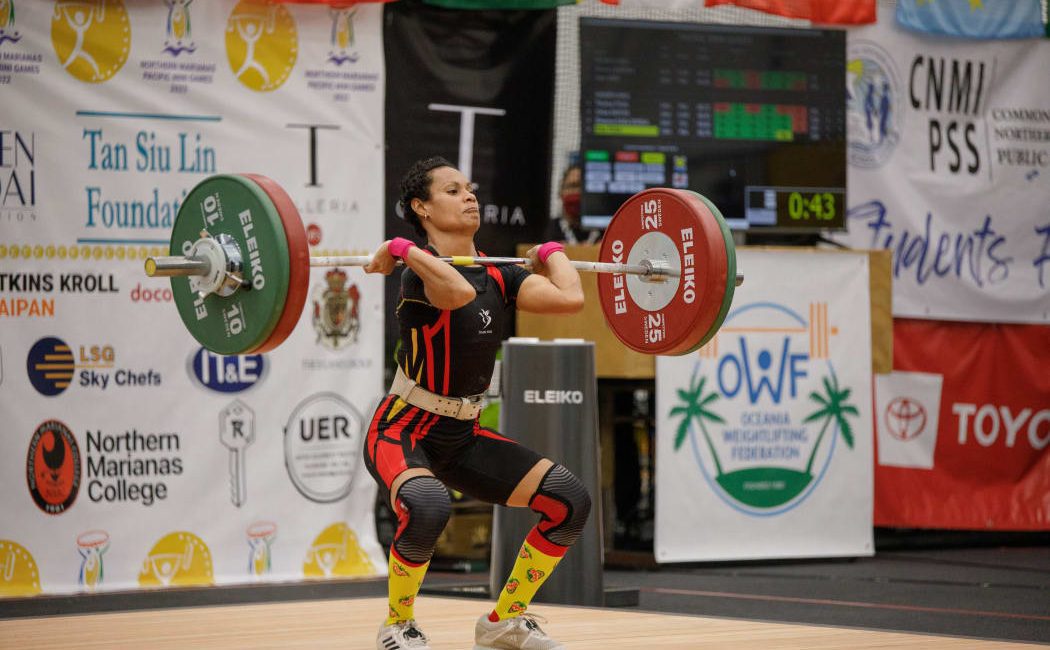 Papua New Guinea's Dika Toua has won her 13th overall Oceania Weightlifting Championships after ruling the women's 49-kg class of the Pacific Mini Games in Northern Marianas Islands.
The 38-year-old Olympian lifted 74kg in the snatch and a new Oceania record 96kg in the clean & jerk to win gold in both events.
She added a third with the total weight of 170kg and a fourth with the Oceania medal, which coincides with the Mini Games.
During the medal presentation it was also announced that Toua was enshrined into the International Weightlifting Federation's Hall of Fame, an honour that brought her to tears.
Toua wasn't prepared to rest on her double honour this week as she fixed her gaze to her next challenge.
"I'm on top of the world as I'm preparing for the Commonwealth Games in Birmingham [from July]," she said.
"This has given me the confidence to work a little further on forward. I still have a lot in me which I will do at the Commonwealth Games.
"I'm looking forward to the competition and hopefully a gold medal for Papua New Guinea once again."
Coming second to Toua in all three categories was her younger sister, Thelma Toua, who had a snatch of 63kg and a clean & jerk of 86kg for a total of 141kg.
Solomon Islands' Rowena Donga settled for the bronze in all three categories-plus the Oceania tilt-with lifts of 62kg (snatch), 81kg (clean & jerk), and 137kg (total).
The elder Toua started weightlifting at age of 10 and had her first competition at 13.
"I will be 38 in three days. Age doesn't matter as long as you believe in yourself, you can do it."
Toua also gave high marks to the Northern Marianas' hosting of the Games.
"The accommodations and transportation are well planned and well organised. We're really privileged.
"This is the first time we've stayed in a hotel in the Pacific Games. You really set a standard.
"The venue is just at an international level and maybe you can hold a world championships here with this setup. It's world class," she said.
Source: RNZ