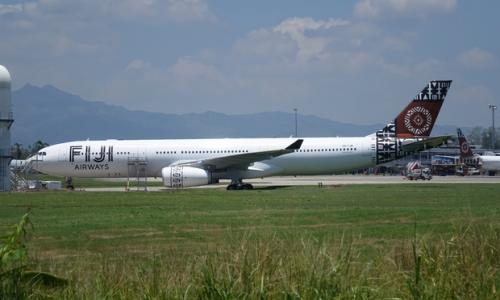 Fiji Airways says it may have to look into cancelling or diverting some flights as jet fuel supply problems spread.
General Manager Shaenaz Voss said passengers travelling to and from Auckland may experience disruptions and delays to their flights due to restrictions on fuel at Auckland Airport.
A shortage was triggered by the closure of a pipeline supplying fuel to Auckland Airport.
The line was shut over the weekend after a leak was discovered on Thursday.
Ms Voss said restricted supply meant the airline was only receiving a percentage of the fuel it usually carried and it may have to divert aircraft to other airports to pick up fuel, combine or even cancel flights.
She said passengers were being asked to check their flight times over the next two weeks by visiting the airline's website or by contacting the reservations centre.
Ms Voss said the problem was a challenging issue for all airlines operating in and out of Auckland and she apologised to passengers affected by the fuel shortage.
Source: RadioNZ