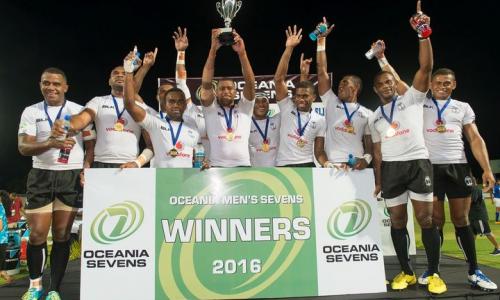 The Oceania Sevens Championships will remain in Fiji for the next three years.
The men's and women's tournaments were hosted at ANZ Stadium in Suva last December and will both return to the Fijian capital until at least 2019.
A record 21 teams are set to contest the 2017 Championships, including 13 men's teams and eight women's sides.
New Zealand will also enter teams in both the men's and women's competition for the first time in three years.
The Minister for Youth and Sports, Laisenia Bale Tuitubou, said the Fiji Government was delighted to secure hosting rights for another three years.
"We see this as building on the outstanding success of our rugby teams in the Olympic Games last year and supporting the bid by the FRU (Fiji Rugby Union) to host a leg of the Sevens Series here on our doorstep," he said.
"We hope that home ground advantage will help our teams out-perform all our visitors, including the defending Olympic women's rugby champions".
Fiji Rugby Union CEO John O'Connor thanked the Fiji Government for its support and said hosting the Oceania event will boost the country's chances of hosting a World Series leg in the future.
"With FRU's announcement that it will be bidding for a leg of the HSBC World Sevens from 2020, the Oceania Rugby Sevens Championship will give our country a great opportunity to build our hosting credentials over the next three years," he said.
"And our players will relish the chance to compete against world class teams in front of a home crowd."
The tournament will be held in early November, a month before the start of the new World Sevens Series in Dubai.
Source: RadioNZ