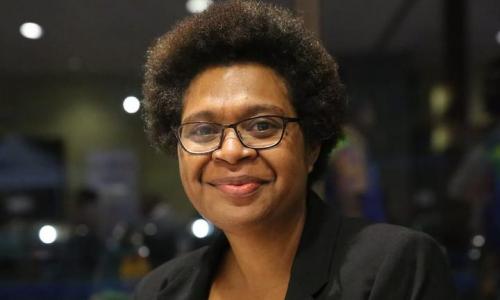 A senior researcher in Papua New Guinea has emphasised that government moves to deter domestic violence need to be effective at a provincial and village level.
The government this month introduced harsher penalties for gender-based and sorcery accusation-related, following the recent violent death of 19-year-old mother Jenelyn Kennedy.
Justice Minister Davis Steven said the government amended the Criminal Code to ensure the penalty for willful murder through such violence had increased to life imprisonment.
However, the National Research Institute's Fiona Hukula said the majority of people live outside Port Moresby, where local laws and customs are practiced.
Dr Hukula said that amongst PNG's mainly village-based population there wasn't great awareness of policy and laws set by the national government.
The academic said that to make a positive difference laws needed to be effective beyond the capital.
"So it's got to be that balanced agenda that yes, we're very concerned, we are taking up this issue but we all must always remember that we've got a whole lot of people, the majority of our people, who are living their lives every day far removed from government and government and what happens in Port Moresby," she said.
Dr Hukula said underage marriage, gender norms that legitimised violence, as well as the failure of the country's law, justice and health sectors, were well established factors behind the kind of violence which marked Jenelyn Kennedy's death.
Parliament had already endorsed a national strategy to prevent and respond to gender-based violence, but Dr Hukula said it now needed to be implemented.
Source: RNZ