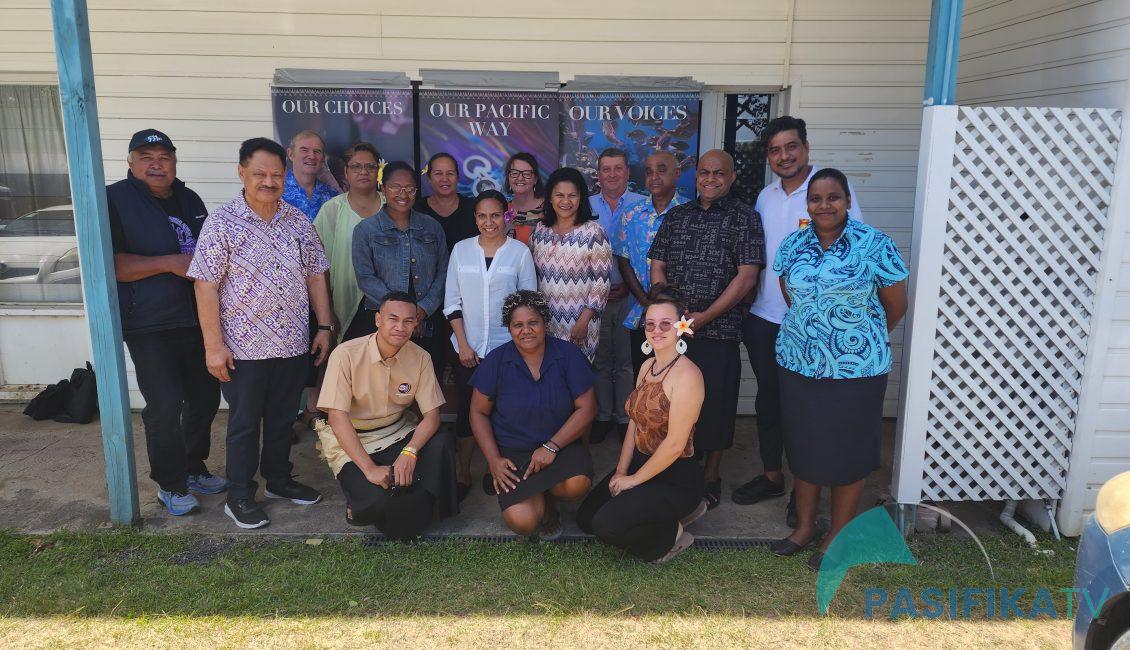 Day two of the 52nd Pacific Islands Forum Leaders Meeting 2023 (PIFLM52) has seen the Pasifika TV regional reporting crew back at it again with a bit of drama and excitement! According to Junior Hunter, COO of Pacific Cooperation Broadcasting Limited and lead for the reporting crew support team, it was a great day full of food, fixing, laughter, and learning.
Between getting stuck on a roof and a suspiciously faulty chair, the team has been hard at work on important issues in the Pacific including reporting on gender-based violence and inequality, anti-corruption, tradition vs. culture, and journalism to hold leaders accountable.
"The session that was held in the morning was inspiring for the team," says Hunter. "Some great sessions all around."
The team then split up, with Kiristiana staying behind to cover the afternoon session of the PIFLM52 Pacific Media Workshop while the rest of the crew mobilised to capture ministers arriving at the airport.
"A great day, and if I could sum it up in one word, it would be: collaboration," says Hunter.
Today, Monday 6th, marks the first day of the 52nd Forum Leaders Meeting and will see Sub-Regional and Smaller Island States meetings take place, alongside the official opening in the evening.
These stories and more are going to drop throughout the week on Pasifika TV across the Pacific – so check in with your local broadcaster to see when it's on your channel. Be sure to check back in here and on our Facebook page to follow along with the events of this year's Forum Leaders Meeting!