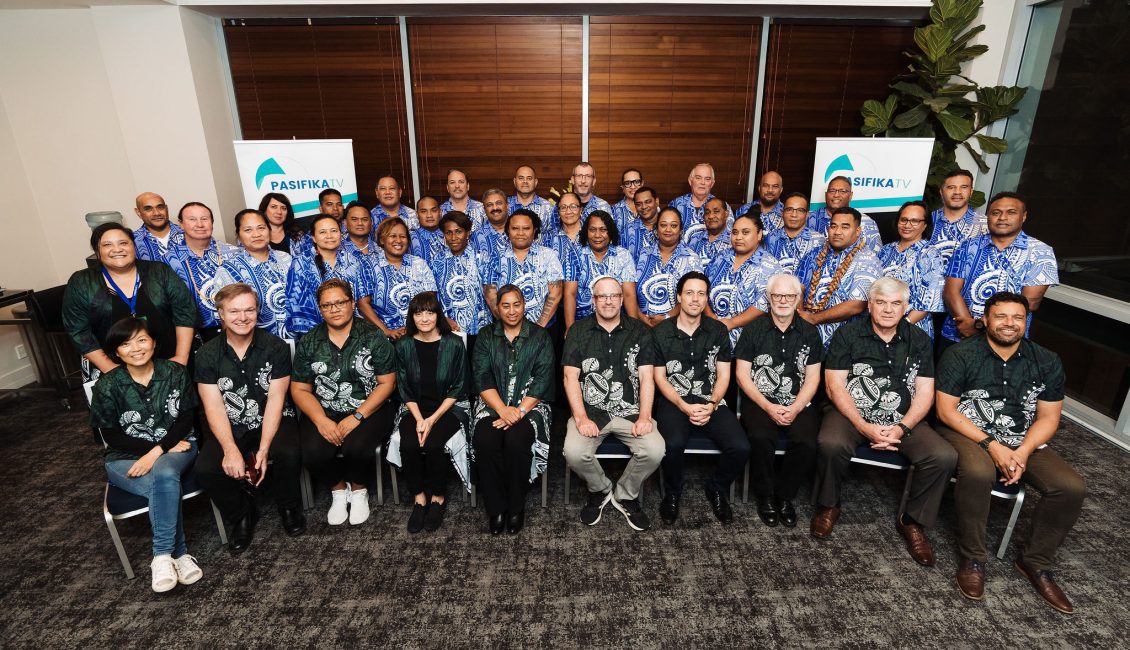 Pacific Cooperation Broadcasting Limited (PCBL) broadcasts a 24/7 channel via Pasifika TV, alongside equipment provision and training, with the goal of developing a sustainable, resilient, and self-determining Pacific broadcasting industry.
Central to these efforts has been PCBL's PacHub network, an interconnected fabric of LiveU units that create pathways to share content between PCBL and our growing broadcasting village.
This network has recently expanded to include broadcasters SIBC, Solomon Islands, NBC, Papua New Guinea, Kiri One (WaveTV) Kiribati and TV3 Samoa, bringing the total number of PacHub partners to 14 across nine Pacific countries;
CITV Cook Islands
FBC Fiji
Fiji TV Fiji
Mai TV Fiji
Kiri One Kiribati
BCN Niue
EMTV PNG
NBC PNG
TV1 Samoa
TV3 Samoa
SIBC Solomon Islands
TTV Solomon Islands
TBC Tonga
VBTC Vanuatu
The units have been used extensively by our broadcasting partners to provide a cost-effective way of transmitting live outside broadcast productions back to their main station for onward transmission, as well as, live in-field crosses for their respective news bulletins.
Content being sent back to Pasifika TV via PacHub for rebroadcast across the region has increased exponentially reaching more than 3500 hours in the last year. This content pathway underpins PCBL's recently completed Pacific Regional Training Programme which produced three regional reporting crews that will attend and report on the upcoming 52nd Pacific Islands Forum Leaders Meeting 2023, SOL23 Pacific Games, and COP28.
Karl Schodt, PCBL's Broadcast Operations Manager, delivered four sessions during the regional training programme about the capabilities and practical applications of PacHub, highlighting best practice and how to maximise the use of their equipment.
"PacHub creates a gateway for the Pacific broadcasting collective into regional and international networks by facilitating an easy, low-cost flow of Pacific-first content," explains Schodt.
This focus of stories through a Pacific lens is crucial when reporting on vitally important issues like climate change at COP28 and the 52nd PIFS Leaders Meeting.
"The PacHub network supports the notion of story sovereignty for the Pacific, as it enables the distribution of stories that come directly from the source. Ownership of the narrative is paramount to telling meaningful stories. This is especially true when reporting on the present and rising threat of climate change," says Natasha Meleisea, CEO of PCBL.
Pasifika TV, through the regional reporting crews, will be providing extensive, in-depth coverage of the 52nd  PIFS Leaders Meeting, SOL23 Pacific Games, and COP28. Be sure to check back in through November and December as well as with your local broadcaster to see when it will be on your channel.