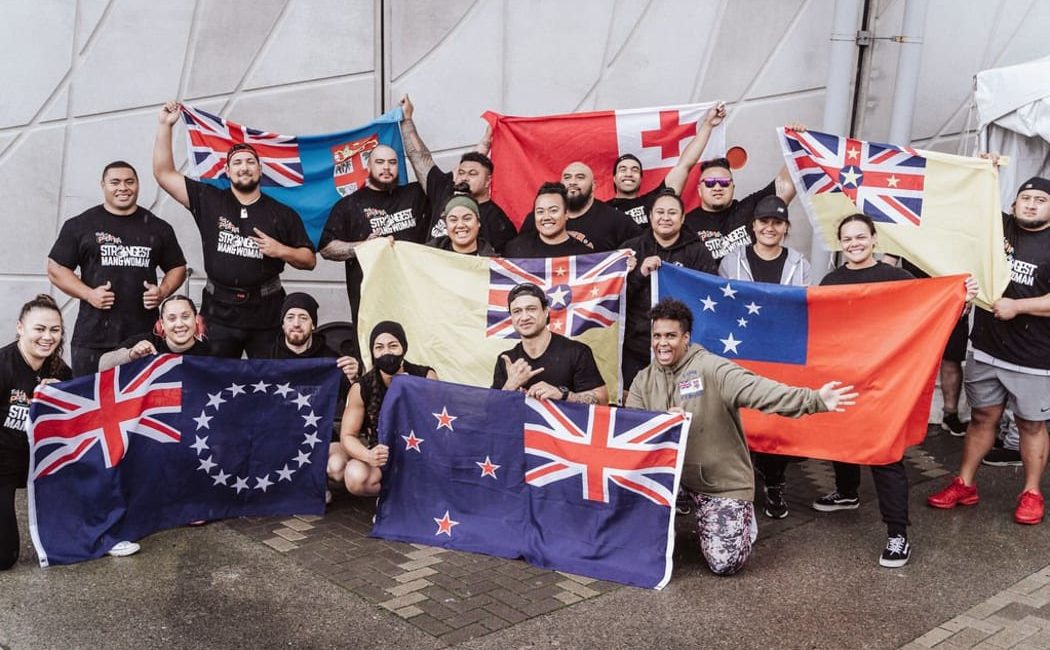 This month's Taste of the Pasifika Festival in Auckland, New Zealand showcased an all Pasifika and Māori strongman competition over the weekend with events such as bus pulling and truck pushing, performed by about 20 athletes including some of New Zealand's strongest powerlifters.
In the women's competition, national strongwoman champion Palmerston North's Shayna Wirihana awed the crowds with an incredible deadlift of an entire car.
"We did a loading medley race where we had to pick up sandbags from sixty kilos to eighty to hundred kilos and load them into a truck and push that truck, and we've just finished a Viking press which consists of an overhead press", Wirihana said.
Another favourite was Auckland strongman Stanley Cocker currently ranked New Zealand's second strongest man.
Cocker said the exhibition promoted the sport of strongman and said he hoped the display would inspire more Pasifika and Māori to take up the sport.
"For us, it's to showcase the sport of strongman because it's not well known. Everyone knows rugby and rugby league in our communities but not really the sport of strongman. It's to put on a show for our people," Cocker said.
It was unsurprising to many as the powerlifter has pulled off huge feats recently. In March this year he bench-pressed more than 450kg at a regional powerlifting tournament.
"I reckon this sport would be good for Māori and Pasifika people because it's challenging in not just static strength but with cardio as well. Doing one event here like the bus pull is like doing a 2-3km run. It's that tiring and exhausting."
The Taste of Pasifika festival in Auckland, ends this weekend, with a concert featuring up-and-coming Pasifika and Māori talents.
Source: RNZ