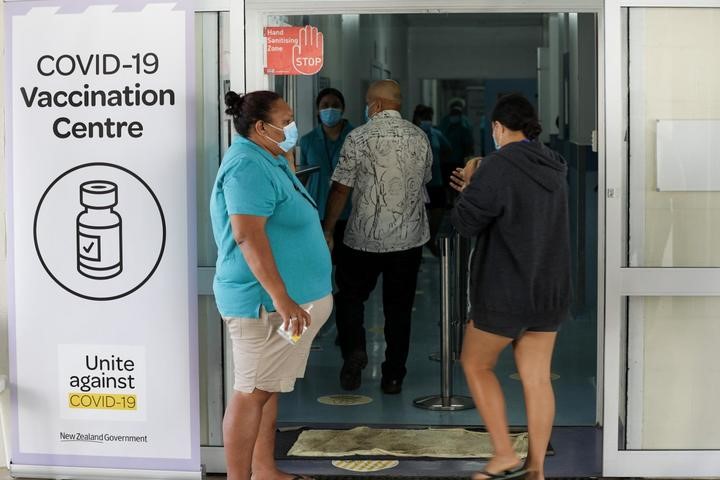 The Cook Islands Health Ministry Te Marae Ora tested 371 people for Covid-19 yesterday, in the wake of the first positive result in the country on Monday.
Of the 371 PCR tests conducted at the Terevete Park testing station, 211 had come back negative as of 8pm today, with 160 still pending.
There were also 46 RAT tests conducted at the airport, with all returning a negative result.
All 14 so-far identified close contacts of this positive case, a New Zealand tourist who arrived last Thursday, have been tested, with 11 returning negative results, with three results pending.
Testing will continue today with the Terevete Park (Constitution Park) testing station open from 9am to 4pm, and the Arataki testing site at the Airport open from 10am – 2pm.
The woman who contracted the virus was a close contact of a family member in Auckland who tested positive on Sunday last week in New Zealand.
Source: RNZ
Photo: RNZ / Nate McKinnon