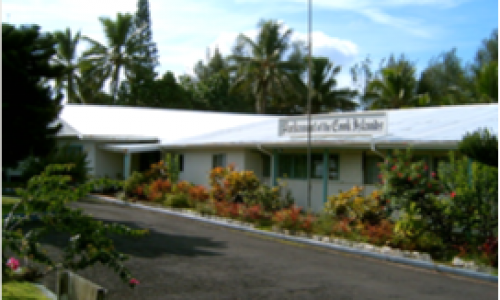 The Cook Islands opposition has appointed Rose Brown to lead the coalition – the first female opposition leader in the country's history.
Thirty-nine-year-old Ms Brown, a Democratic Party MP, will lead the bloc after the former leader, One Cook Islands MP Teina Bishop, was convicted of corruption last week.
Ms Brown is a former member of the governing Cook Islands Party. She crossed the floor last month in an attempted motion of no confidence that was later ruled illegal.
But the opposition coalition showed no hesitation in appointing her their leader in a caucus meeting last week, saying she adds value to the opposition through her skills as a successful businesswoman.
It said it was focussing on a possible by-election in Bishop's electorate on Aitutaki.
Bishop, who is on bail, is considering an appeal against his conviction.
-AAP