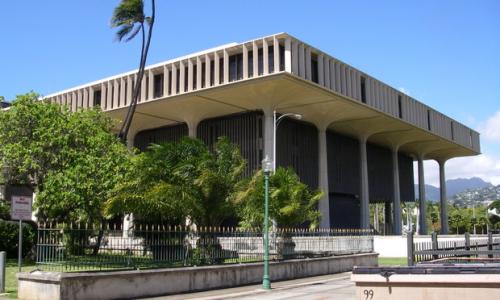 Native Hawaiians can now choose whether to form a unified government, which could eventually enter into formal government-to-government relations with the United States.
It would be the first time the Native Hawaiian community had their own government since their kingdom was overthrown in 1893, a move that led to US annexation in 1898.
The US Department of the Interior said the announcement is part of a reconciliation process that has been negotiated for more than 20 years.
The proposal makes native Hawaiians eligible for federal recognition, which would given them similar tribal status to native American groups.
Any change would follow a lengthy process in which native Hawaiians would have to form a unified government through a ratification referendum, which native Hawaiians are under no obligation to do.
The White House press secretary, Josh Earnest, said the move is part of an attempt by President Barack Obama, who was born in Hawaii, to strengthen relationships with native communities.
"The president took office vowing to strengthen the relationship between the United States government and tribal governments around the country, including the native Hawaiian people. The president obviously does have his own personal connection to the native Hawaiian population and the rich cultural heritage of the native Hawaiian people."
SOURCE: RADIO NEW ZEALAND