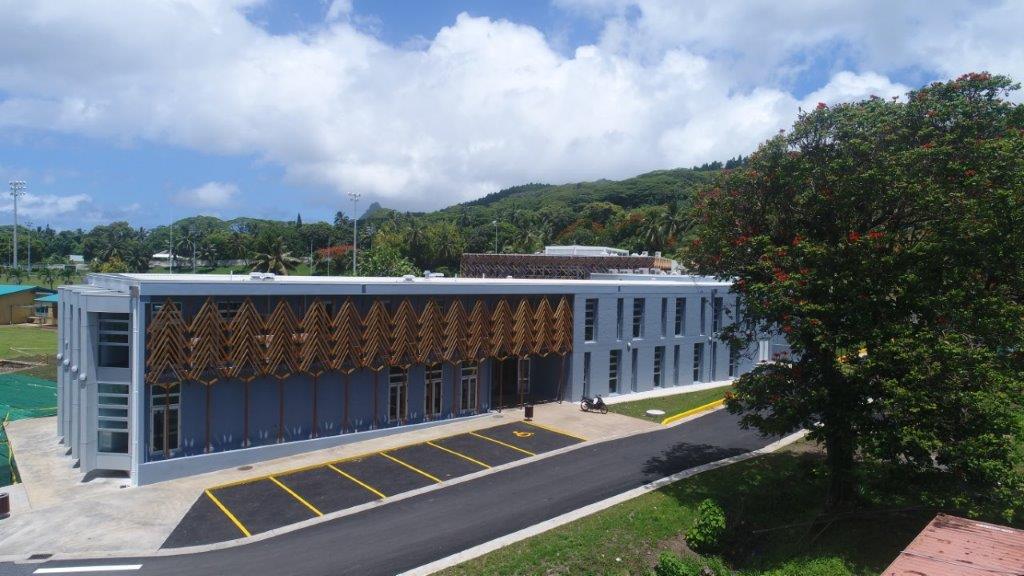 Tereora College is the oldest secondary school in the Cook Islands.
After six decades operating as a public school, Tereora was in much need of an upgrade.
So, in 2015 the New Zealand government gifted $11.3 million to the Cook Islands for Stage 1 of the redevelopment project to celebrate 50 years of Cook Islands self-governance in free association with New Zealand. The Cook Islands Government also contributed $3.3 million towards the project.
Two former students, Alfred Wigmore and Sally Hosking Naea, had studied architecture in New Zealand and were brought in to work on the designs.
Alfred started the project assisting the architect but soon found himself taking on more responsibility.
"As time went by, I naturally progressed onto more of a leadership role," says Wigmore, "my job varied from master planning the very beginning stages of a project through to detailed design as well as contract management."
Sally is pleased that not only is the project lead by Cook Islanders but also former students. "As a former student of the college I am proud to show that [this] will be an example of an education system that is … pretty robust."
The development transformed the school into a modern, purpose-built learning environment. Completion of stage 1 included two new buildings housing a research block, a library, a commercial kitchen, a computer suite, and construction machinery.
It was opened in March 2018 by New Zealand Prime Minister Jacinda Ardern on her first official visit to the Cook Islands.
For Alfred and Sally, the completion of this stage is a big win. Sally notes "we're very proud, not just as Cook Islanders, but [also] as former students."
"I felt real pride and joy" says Alfred.