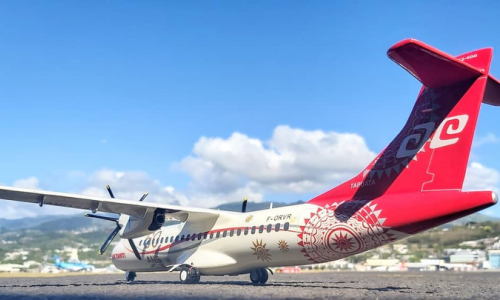 French Polynesia will tomorrow re-open its borders for quarantine-free travel.
Such access will be allowed for vaccinated tourists arriving from the United States who have tested negative for Covid-19 no more than three days before departure.
Air Tahiti Nui is relaunching its Los Angeles to Papeete service after a three-month break imposed by France as its pandemic worsened.
After lobbying from French Polynesia's government and tourism sector, the French authorities eased the travel ban to allow eligible US travellers back in.
However, those who aren't vaccinated need to go into a ten-day quarantine, which is expected to keep tourist numbers lower than hoped.
After the previous resumption of quarantine-free travel last July, 18000 people caught the virus and 141 died.
Vaccination campaign at Tahiti presidential palace
The French Polynesian presidential palace in Papeete will today be used for the continued Covid-19 mass vaccination campaign.
It will receive those seeking a first jab of the Pfizer vaccine and those wanting the second shot, who have spent at least 21 days since the first injection.
From tomorrow and until the end of the week single shot Janssen vaccinations will be offered at the health department.
By the end of April, more than 42,000 people had at least one jab.
The more than 18000 who contracted the virus have been advised to wait for at least six months before getting vaccinated.
Resource: RNZ