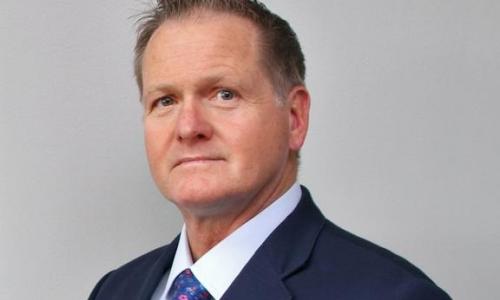 Tens of thousands of students in Fiji have been kept at home this week due to the escalating water crisis in the country.
Barry Omundson is the chief executive of the Water Authority in Fiji. Photo: Water Authority of Fiji
The Water Authority said an automatic transfer switch that ran raw water pumps to the Waila Water Treatment Plant burnt out and caused all five pumps to switch off.
The authority's Chief Eexecutive, Barry Omundson, said the raw pumps were expected to return online by tomorrow morning but it would take up to five days to fill up the reservoir.
"It's very hard to fill those reservoirs up when people are using the water all the time.
"I'm urging all Fijians to do what they can to conserve water. Don't use as much as you can over the next several days. It might ease the burden on people living in the Suva-Nausori areas."
Omundson said the populated Suva-Nausori corridor was affected and water cartage trucks had been deployed to these areas.
On Monday, Education Minister Rosy Akbar urged parents to keep their children at home after schools from Nadera to Nausori town were closed.
Akbar said she expected the students to start returning to school later in the week.
The government had been concerned at the depleting water levels at the Vaturu Dam and the Nagado Treatment Plant.
This forced the authority to impose water restrictions across the Western Division.
It said the two critical systems serviced over 40,000 residents in Nadi and Lautoka.
Areas in the Central Division affected include Nausori, Rewa Delta, Sawani, Lakena, Baulevu, Kiuva, Cautata, Wainibikasi, Naililili, Lokia, Waila Housing, Nakasi, Koronivia, Omkar, Narere, Navosai, Tovata, Makoi, Kalabu, Pilling, Nadawa, Nepani, Nadera, Kinoya, Nasinu, Valelevu, Tacirua East, Khalsa Road, Cunningham, Fletcher Road, Raiwaqa, Raiwai, Vatuwaqa, Nabua, Sukanaivalu, Upper Ragg, Dokanaisuva, Coloisuva and other nearby areas.
The water authority said restrictions were in place and the public had been advised to conserve water.
Source: RNZ