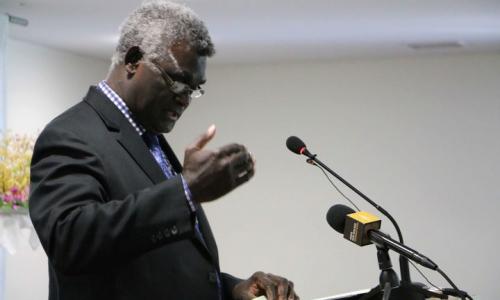 Solomon Islands now has the capability to test for Covid-19 in the country.
This was announced by the prime minister Manasseh Sogavare on Friday.
Mr Sogavare said the new capability was made possible through the donation of medical equipment from China that arrived last Wednesday.
"We received and welcomed the arrival of a QPRC machine, testing kits and laboratory equipment that were donated by the people's republic of China."
"The arrival of the QPRC machine means that we will no longer have to send our test samples overseas."
Manasseh Sogavare however, did not specify when the first in-country tests would begin.
Mr Sogavare said as well as China, Australia and New Zealand have also made significant donations of medical equipment including a new X-ray machine for the country's main National Referral hospital which puts the country in a better position to deal with any potential outbreak of the coronavirus.
Solomon Islands still has no confirmed cases of the virus.
Source: RNZ