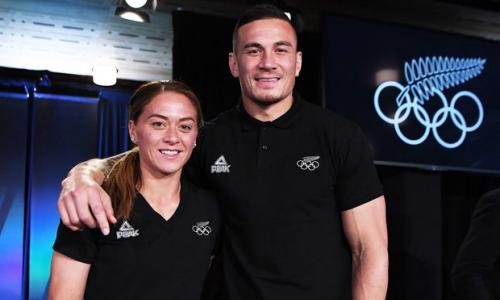 It will be a family affair for two sets of siblings named in the men's and women's rugby sevens teams to represent New Zealand at the Rio Olympics next month.
Sonny Bill Williams has been named in the men's squad while his sister Niall will play in the women's team.
Also named in the men's squad are Akira and Rieko Ioane who play for the Blues in the Super Rugby competition.
Double rugby world cup winner Sonny-Bill Williams took a gamble at the end of last year to play sevens instead of Super Rugby in his bid to fulfil a life-long dream of competing at the Olympics.
That gamble paid off yesterday when he was named in Sir Gordon Tietjen's 12-man squad.
Standing alongside him on the stage was his younger sister Niall.
The older Williams said his sister deserved a spot at Rio following the hard work she put in to get there.
"Seeing where she's come from, mother of two, when she first started her journey she wasn't contracted or anything like that so she'd get up in the early hours of the morning, do her training then look after the girls and then train again at night so pretty proud of her," Williams said.
Niall Williams took a gamble of her own to reach Rio, switching from touch to tackle rugby.
The 28-year-old said telling her parents she would be joining her older brother at the Olympics was a dream come true.
"They had found out Sonny had made it a couple of days before so everyone was just kind of waiting to see if I would make it as well and then when I did my Dad and my Mum they cried and my sister.
"I like to brag because no one cried for Sonny Bill so I like to say I'm the favourite."
The Ioane brothers, Akira, 21 and Rieko, 19, are still coming to terms with being Olympic athletes.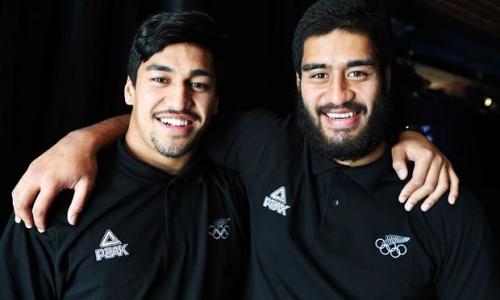 Akira says he grew up watching the likes of Usain Bolt win gold at the Olympics, now he'll be sharing sport's biggest stage with the Jamaican sprinter.
"We didn't really think the Olympics was possible until the start of this year.
"Being named is pretty big and it's probably the only Olympics we're ever going to go to so may as well live it up but definitely proud to be doing it alongside Rieko," Akira Ioane said.
He may be proud but Akira's against the idea of sharing a room with his younger brother at the athletes village.
"Nah I want to stay away from him he's trouble."
Rieko agreed and said he would rather room with Sonny Bill Williams.
While they may be against the idea of sharing a room, the Ioane brothers agree that winning the first Olympic gold medal in rugby sevens is their top priority.
Source: RadioNZ