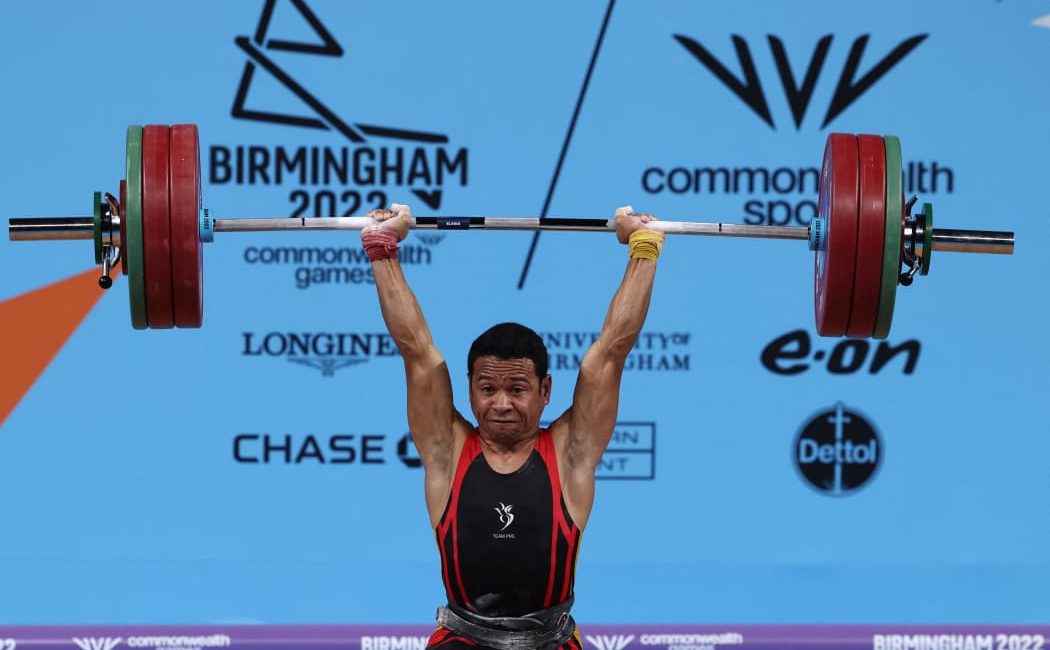 Papua New Guinea weightlifter Morea Baru borrowed his team-mate's national uniform to receive his second Commonwealth Games medal as his own one was too baggy.
Baru lifted 273kg in the men's 61kg category in England to replicate his silver medal at the 2018 Games in Australia.
Baru trained with Hall of Fame lifter Dika Toua at a makeshift gym at Toua's in-laws' home while gyms were closed by Covid-19 restrictions in PNG.
Toua, who also gained a silver medal at the 2018 Games, failed to get on the podium in Birmingham, finishing fifth in the women's 55kg category.
But she at least was able to help her team-mate be suitably dressed for the medal ceremony at the NEC Arena.
"The thing that keeps me going is the fact that Dika keeps going, and I look up to her," he said.
"Age doesn't matter, it's how you look at life and what you want to do with it, what you want to achieve."
Aznil Bin Bidin Muhamad won gold for Malaysia after lifting a total of 285kg, while Gururaja Gururaja of India took bronze.
Source: RNZ