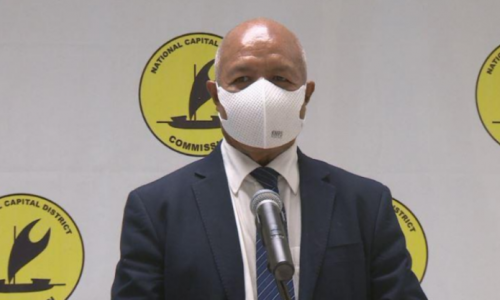 The Governor of Papua New Guinea's capital is urging all residents to take responsibility for protecting their community from Covid-19.
Port Moresby has the majority of confirmed cases of the virus in PNG, with the total nationwide number now approaching 300.
With limited testing done so far, authorities fear transmission of covid is widespread in the city.
Acknowledging the shortfalls of PNG's health system, Prime Minister James Marape, has urged citizens to adjust to the "new normal" of living with covid.
Governor Powes Parkop echoed his message that people should adhere to advice on social distancing, washing hands and wearing masks in public.
"So tomorrow em taim blo yumi to stand up and be counted. We owe it to the rest of the country. So this is the important message mi laik tok blo yu olgeta: tomorrow is a new day; it has to be a new start. The responsibility come to all our shoulders now," he said.
PNG's government this week opted not to extend a two-week lockdown introduced in the capital after the current surge in cases began taking pace late last month.
The media outlet Loop PNG reports Parkop saying that while the government can lead and take care of citizens to a certain extent, Papua New Guineans themselves now had to take responsibility for their own lives and those of their family and community.
He said while the government is doing all it can to respond to the pandemic, it was also confronted with other big challenges such as trying to help an ailing economy.
This, the governor said, was part of the reason why the prime minister had now begun to put an emphasis on personal responsibility.
Source: RNZ