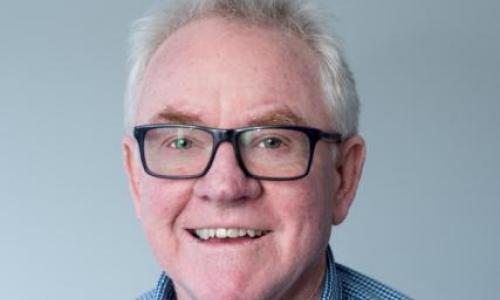 Gary Monk's love affair with the Pacific region started over four decades ago, and it is still going strong, with his recent appointment as Chairman of Pacific Cooperation Broadcasting Limited (PBCL) in April 2017.
Established two years ago, PCBL is a New Zealand government initiative, funded by the Ministry of Foreign Affairs and Trade (MFAT) and Pacific Cooperation Foundation (PCF) with the overall aim to build stronger relationships in the Pacific region by supporting the media sector.
After graduating from Auckland University Law School in 1976, Gary (pictured above) became involved with the seafood industry and established his international seafood trading company, Intersea Ltd in 1983, which continues to export seafood throughout the world.
Gary has held numerous roles on various boards, including meat traders Mathias International Ltd (former Chair); a former Director and Chair of the Audit Committee of Radio New Zealand; he is the non-executive Chairman of NZ Light Leathers Ltd of Timaru; and he is Chair of BNZ Partners Auckland North, to name a few.
In 2015, Gary received the insignia of an Officer of the NZ Order of Merit for services to the seafood industry and the community.
He says he has been inspired to get involved with PCBL recently as he simply believes in what PCBL is doing, and more importantly, its future.
"My love affair with the Pacific has been pretty one sided – I've not given a lot back in the 45-year relationship and now it is time to say thank-you, give back and hopefully add value," Gary says.
Being raised in Gisborne in the 1950s and 60s which was largely populated by Maori and pakeha, the first Pacifica person Gary met was while playing hooker for Suburbs under-21s rugby team in 1971, in Auckland.
"I came up against an all Tongan-Ponsonby front row," he says.
"They outweighed us, three to one, and they outplayed us by a similar margin – I learned very quickly about Pacifica peoples."
His next connection with the Pacific community was his landlord of his first student flat in Rose Road, Ponsonby.
"The house was owned by a lovely Samoan family, who invited us students up for dinner on Sundays."
When Gary started international trading, he did his first deal out of Fiji in 1977, when his boss sent me to Suva to negotiate the purchase of green ginger for export to Japan; he then exported his first container of frozen snapper heads to Tip Top in Suva in 1979.
During the 1990's, Gary worked with a Los Angeles-based business partner, securing supplies of fresh fish from Solander Pacific Group in Suva, and he worked closely with long-line vessel owners, operating out of Rarotonga and Nuku'alofa.
"The Pacific has been very kind to Intersea and it's been kind to me, my family and my game-fishing buddies – it's been our holiday playground for 45 years."
As Chair of PCBL, Gary aims to ensure the dream of the visionaries who established PCBL is realised, he says.
"Tony (O'Brien) and Brent (Impey) have carved out of nothing a brilliant model which allows New Zealand to serve the Pacific in a way that otherwise would not be possible."
It is Gary's hope to add to that model by creating a sustainable future for PCBL and Pasifika TV.
"It will require a small team of passionate people who can create and execute and that team will be ably led by Natasha (Meleisea – General Manager), who I know is up for the challenge."
While Gary acknowledges it is a brave person willing to predict the future of the media, he says in whatever form the media evolves, Pasifika TV will be at the forefront of delivering relevant content keeping Pacifica people informed on what is happening in the world around them.
PCBL will allow people to stay close, ensuring connectivity to support the 'one people/two homes' concept; it will support reciprocity, nurturing opportunities within the Pacific for our Free-to-Air broadcasting partners to develop content they can share back to NZ and across the Pacific; it will be the backbone collective for collaboration, bringing corporate NZ into partnership with it and its partners in the Pacific; and it will be at the centre of "Pacific Inc".
"This is where we can add value," PCBL's Chair says.
In June this year, Gary travelled as part of the delegation on Prime Minister Bill English's Mission to the Pacific, which he says was an honour and a privilege, as well as an opportunity to share the Pasifika TV story with other members of the Mission and stakeholders throughout the region.
"The other major take out for me from this trip was the extent of the support that New Zealand provides to the Pacific," he says.
"I was overwhelmed by the resources MFAT provide – from a total pool of $700 million a year in aid funding, more than $300 million goes to the Pacific and we were able to see the sharp end of that, from vanilla and hydroponic vegetable production to solar energy plants, to investments in tourism."
The greatest benefit of the visit, however, was meeting with PCBL's partners in the Pacific for the first time and sharing with them their challenges they encounter, delivering the very best free-to-air content they can.
"I have been fortunate to have spent the last 40 years traveling the world establishing supply chains for seafood across all continents.
"With that comes an understanding that forming relationships is critical to success and there is no better example of that than in the Pacific – relationships are very important … the benefits will flow from that."
SOURCE: PCF/PCBL