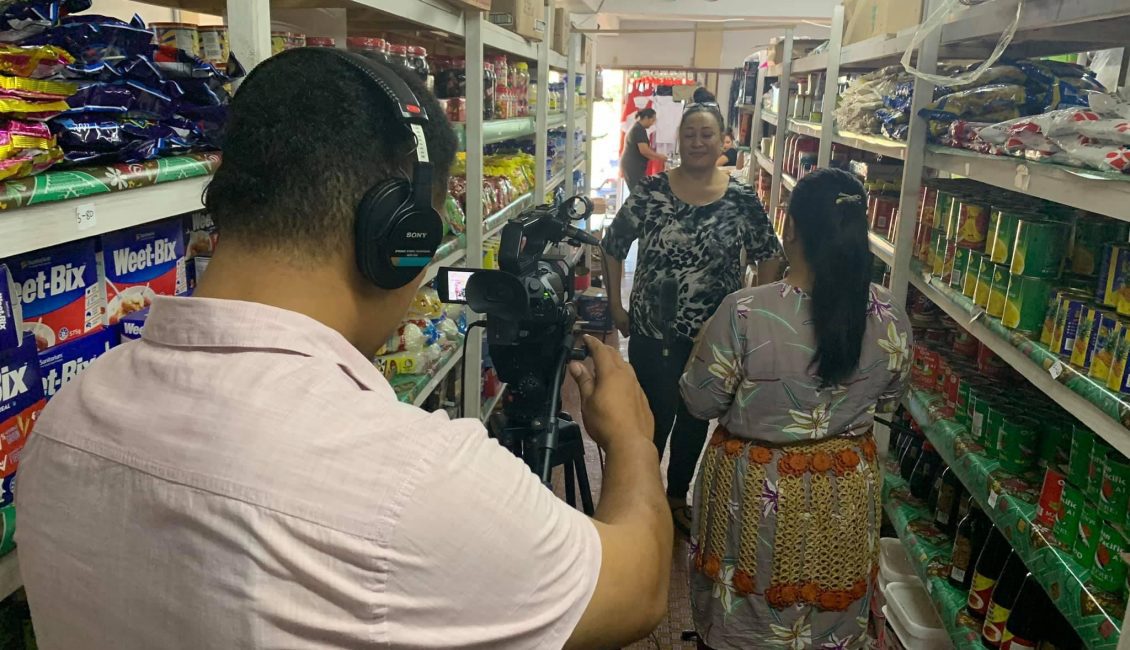 Pasifika On Air is a funding programme for Pacific broadcasters to create and tell their own stories. Funded by Pacific Cooperation Broadcasting Limited (PCBL) it is the first initiative of its kind, empowering Pasifika broadcasters to share local stories on a global stage.
As a participant, Tonga Broadcasting Commission (TBC) created a five-episode docuseries titled Tonga Life about the impact of Covid on the nation. The first three episodes looked at communities, the economy, and education in Tonga and how the Tongan people coped with the effects of the pandemic.
Documenting these challenges was important to the team at TBC says producer of the series Sharon Elone. "It was always about the people and their stories and what was important to them."
Telling these stories was exciting for the team says Elone. They travelled to three of the outer islands and were amazed to see how different life for them as compared to the main islands.
At the start of the process, the team at TBC were focusing on the impact of the global pandemic but when the tragedy of January 15th struck, they immediately switched gears. "The last two episodes automatically changed when January 15 happened. Everything changed after that, and it was an honour to have had the chance to tell that story."
Unsurprisingly, the eruption and subsequent tsunami took a toll on the nation and the team.
"We were all affected, the ash rain did a number on all of us, the water shortage and more," says Elone, "but I'm proud to say that it only made us more resilient and strong in our home lives and at work."
"Being able to tell their stories was something that TBC was proud to have done." Says Elone.
Tonga Life is now broadcasting across the Pacific on PasifikaTV.