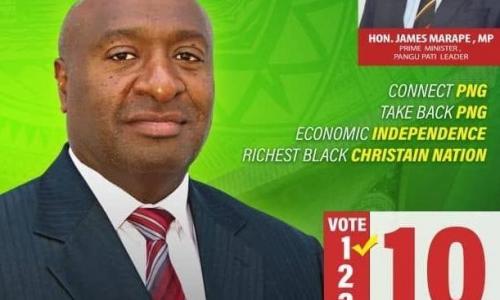 The long-delayed Goroka by-election in Papua New Guinea has concluded, with Aiye Tambua of the ruling Pangu Party winning the seat.
Conducted under the limited preferential voting system, the election went down to elimination.
Tambua edged out the former MP Bire Kimisopa, leader of the New Generation Party, who finished in second.
It was Kimisopa who triggered the by-election process by filing a petition disputing returns that saw Henry Ame win the seat in the 2017 general election.
Ame, from the People's National Congress party, placed third in the by-election which featured new security and monitoring measures, including separate polling lanes for women, and use of police cameras at polling places.
The government said the by-election concluded without any major incident, although local media reports that supporters of losing candidates became agitated and started throwing rocks after announcement of the result.
Aiye Tambua is a first-time MP who formerly worked as a Credit Analyst at the Bank of South Pacific.
PNG's Prime Minister, James Marape, described him as a "dynamic, young leader", saying Tambua collected votes from all parts of Goroka, signifying a public desire for change.
Marape congratulated all candidates, political parties and people of Goroka for "a generally peaceful by-election".
He said he wanted to work with the MP-elect to restore the Eastern Highlands capital to its glory days when agriculture and tourism flourished locally.
"Goroka, after the end of the World War II, was regarded as one of the best places in PNG with its famous perennial spring climate," Marape said.
He said that PNG's important coffee industry was built by early settlers in Goroka, and that fruit and vegetables once proliferated locally, while cattle and livestock were plentiful too.
"Now is the time to build Goroka and Eastern Highlands, on its agriculture and tourism potential, and not to destroy it through petty politics."
Source: RNZ