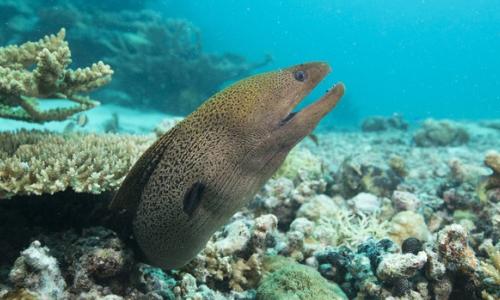 Coming up to the elections in Palau in November there is a rising tide of criticism over the marine protected area that's previously been considered a great national achievement.
The Palau National Marine Sanctuary has been celebrated as one of the world's most ambitious ocean conservation initiatives.
Known in Palau as a bul, it was designed to protect Palau's inshore fish stocks and to help ensure the sustainability of tuna in the Pacific.
Fishing and submarine mining were banned within 80 percent of Palau's territorial waters, a 500,000 square kilometre area the size of Spain. The remaining 20 percent became a domestic fishing zone with artisanal and some commercial practise supplying the domestic market.
However, it relied on the government helping to enhance local capacity to catch tuna in deeper waters but this hasn't happened.
Retiring president Tommy Remengesau Jr said that the sanctuary has triggered some "unintended consequences" with food security reliant on foreign fishing fleets.
Former president and current candidate Johnson Toribiong said the sanctuary was a "good idea on paper" but needs to be reconsidered.
Three other presidential candidates have indicated their openness to reassessing the sanctuary concept, in light of the difficult economic circumstances facing the nation.
The frontrunner in the race, Surangel Whipps Jr, said the sanctuary was a good initiative but had failed to deliver on its promise.
Source: RNZ