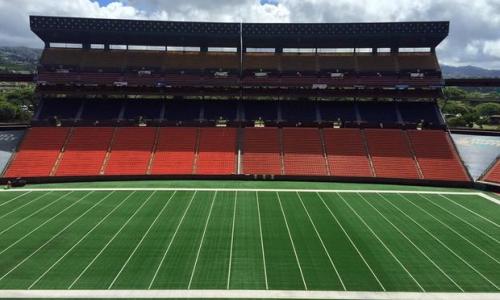 Samoa's Prime Minister says a proposed Pacific Super Rugby team might have to base itself in Hawaii to cope with formidable financial demands.
The feasibility of basing a team in the Pacific Islands was explored in a Ministry of Foreign Affairs study released earlier this year but the money required makes that unlikely.
Tuilaepa Sailele Malielegaoi, who is also chair of his country's rugby union, says Super Rugby's governing body, SANZAAR, is demanding $US12 million per year to be part of the competition, which is way out of reach of Pacific nations.
He said a private consortium has expressed interest in bankrolling a Pacific franchise but only if it's based in Hawaii.
"I think that is an opening for our Pacific team but it will have to be based in Hawaii," he said.
"We are still continuing with the discussions. If the Hawaiian solution comes through then we will have a Super Rugby team otherwise we are talking about an issue we can never never never finance.
"We cannot afford it and I think the SANZAAR Committee does not see the burden that is born by the three Pacific nations team."
The head of the Hawaii-based consortium, Richard Fale, has confirmed to RNZ it was keen to bankroll a team and was in discussions with Super Rugby's governing body.
Mr Fale said his group would have no trouble raising the funds required but will need to know the long-term future of the competition before making any final decision.
The SANZAAR board hopes to sign off on the final competition structure when it meets in London in November.