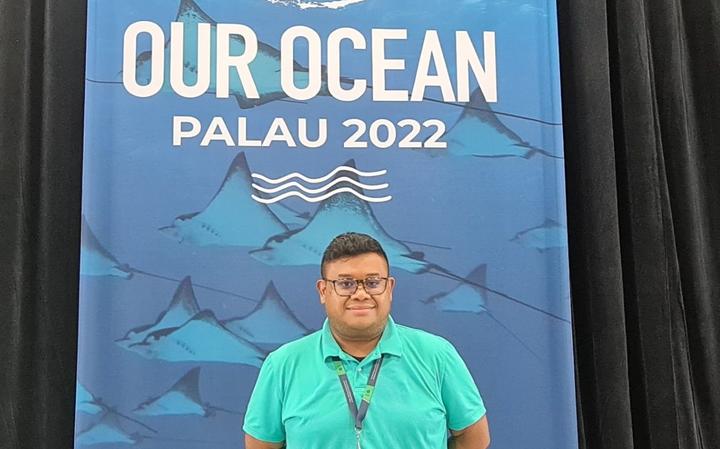 The Our Ocean Conference opens in Palau this week and more than 500 delegates from upwards of 80 countries are expected to attend.
The Republic of Palau and the United States are co-hosting the conference, which is seen as a key event for countries, civil society, and industry to commit to concrete and significant actions to protect the ocean.
This is the seventh year of the conference and the very first time it has been held in the Pacific region.
Palau's lead for Our Ocean said it's been a challenging few weeks but he feels everything is falling into place ahead of Wednesday's opening.
The conference has been delayed a couple of times because of the global pandemic.
Bridge Thomas said holding the conference in the Pacific is hugely significant.
"It's an opportunity for our guests to see the challenges that small island developing states… like Palau and other Islands countries around the world face in the face of climate change"
Thomas said he is proud the Palauan culture will be a feature at the conference.
"I think the most beautiful aspect of this country is our culture, and that is its people. We are a very hospitable people and we hope that everybody experiences a glimpse of our culture, our people and they take away the best from Palau when they return home."
New Zealand's Minister for Pacific Peoples and Associate Minister of Foreign Affairs Aupito William Sio is representing the New Zealand government at the conference.
The US Ambassador to Palau John Hennessey-Niland said there are a lot of 'firsts' in this conference.
"It's the first; the first time that Our Ocean conference will be held in the Pacific, the first time it will be held by an island nation, the first time it is being co-hosted by the United States and the Republic of Palau. I think it's the perfect example of partnership, of coming together in the Pacific way."
Hennessey-Niland said despite the previous postponements because of Covid-19 both nations are determined to make sure the event does take place.
"We are going to have over 80 nations represented here in Koror this week, I think over 150 NGOs represented as well. It is an opportunity for dialogue, for discussion, and I think that's particularly appropriate in the Pacific, it is the Pacific way and it is a priority."
Source:RNZ