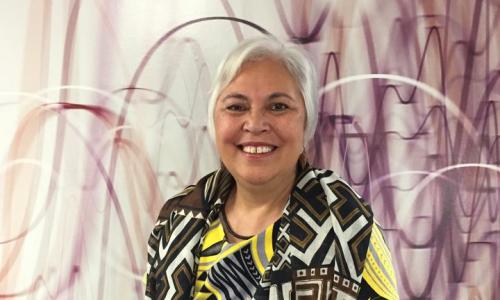 The Creative New Zealand Pacific Arts Strategy is close to being completed this month for launch in September.
Pasifika artists are making significant contributions to the New Zealand arts community, and Pacific arts and culture are a major feature of the arts landscape in Aotearoa, but for some, trying to access funding isn't easy.
Some artists also want Creative New Zealand, or CNZ, to establish better relations with the community and there are calls for more recognition of homeland-based artists and organisations.
Last year a Pacific Arts Strategy working group, comprising of Luamanuvao Dame Winnie Laban, Caren Rangi, Andrew Caisley and Wayne Marriott, was established to drive it.
The group is now collating all the public feedback provided by artists and the public after submissions closed on 13 August.
In March, CNZ held a talanoa at Te Papa Museum in Wellington to find out about what Pacific artists wanted moving forward.
Luamanuvao Dame Winnie Laban said they got all sorts of artists from different genres and stages of their careers together and the draft strategy was drawn up.
"This is the first time that we have launched a CNZ Pacific Arts strategy," she said.
"What is important is that the artists all feel that they have a voice and that they feel they have been involved in every part of the way."
All of their views were compiled into four different categories or themes.
"There's Tagata – the people and heart, the Vaka – the vessel for the journey, the Va – the spacial relationships and Te Moana-nui-a-Kiwa which is about our ocean," she said.
The strategy is now being finalised after calls for public feedback on the draft strategy closed this week.
Luamanuvao said as this is aimed at guiding how best to encourage promote and support Pacific arts, it was really important to involve artists at every stage of its development if they wanted to contribute.
"We will next propose a final draft to the Arts Council for agreement at their meeting on August 29 and once they endorse the final implementation plan, we are looking to launch it."
The launch of the 2018-2023 Pacific Arts Strategy is planned for next month and forms part of CNZ's overarching vision for a dynamic and resilient New Zealand arts, valued in Aotearoa and internationally.
SOURCE:  RADIO NEW ZEALAND