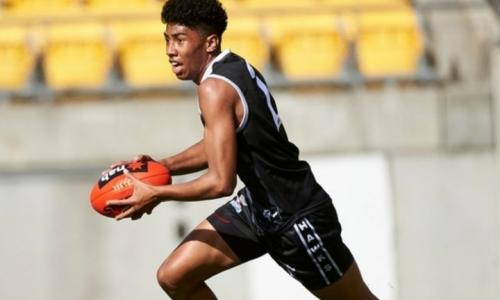 AFL New Zealand is backing its Aussie rules team to come out on top at the International Cup.
The New Zealand Hawks, formally the Falcons, are amoung the favourites of the 18 men's teams taking part in the two week Melbourne tournament that starts this weekend.
AFLNZ's chief executive Robert Vanstam said the Hawks' toughest opponents would be Ireland and the defending champion Mosquitos from Papua New Guinea.
"Ireland have obviously got Gaelic football which is an easy transition from Gaelic to AFL," said Vanstam.
"And then PNG and New Zealand have both got good pathways that utilise Australia where possible to help develop players," he said.
"If we're favourites I'm happy to say that's great but we're aware of the fact that PNG and Ireland have got a great player base with a lot of skill and so we're going to have to play well to beat them."
The International Cup has been played every three years since 2002. New Zealand won the title in 2005.
Of the Hawks' 27-strong-squad for this year's tournament, Vanstam said eight players were based in Australia including two with AFL club St Kilda.
"We've got Joe Baker-Thomas and also Barclay Miller that are on international scholarships with that team," he said.
"It's fantastic that St Kilda has released those two guys to play for us during the International Cup."
Vanstam said the Hawks' Australia based players had all taken up the sport in New Zealand before moving across the Tasman.
He said the rest of the team were drawn from sides spread across the length of New Zealand from Dunedin to Keri Keri.
"That's pretty much off the back of the junior programmes we run in a lot of secondary schools which is where we identify the talent," Vanstam said.
The New Zealand Hawks meet Nauru in their opening game on Sunday August 6, Fiji on Wedneday August 9, Canada on Saturday August 12 and Ireland on Tuesday August 15.
Source: RadioNZ