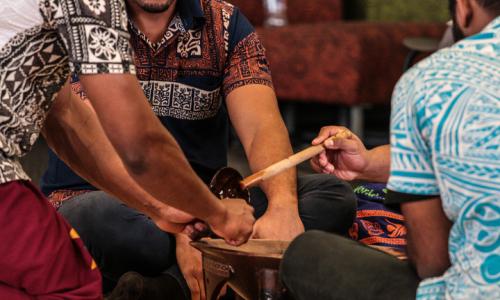 Fijian language week is being celebrated across New Zealand this week.
This year's theme is 'my language, learn it, speak it, live it' with the language considered a core component of Fijian culture.
University of Auckland's teaching fellow, Tarisi Vunidilo, said with the consistent growth of the Fijian community in New Zealand, it is important for New Zealanders to also embrace the week.
The Ministry of Pacific Peoples said Fijians now make up just shy of five percent of the Pasifika population.
Dr Vunidilo said she sees that growth through her work.
"We're seeing a lot of Fijians arriving in from Fiji. I have seen the growth of that and with our Fijian language, it's also showing that a lot of them are still maintaining the use of the language, but also those who have lost the language, our language class has increased from one class to three."
Source: RadioNZ