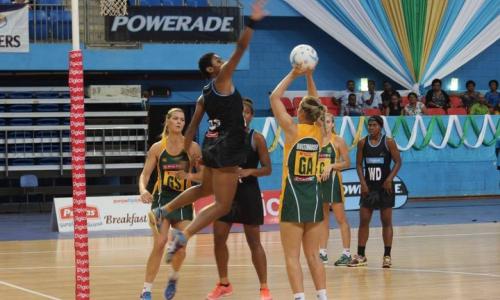 The Fiji netball team are treating a series of heavy defeats as a valuable learning experience.
The Pearls were beaten by Scotland 52-34, Wales 61-40, Northern Ireland 58-46 and England 94-31 in successive days at the European Championships in Cardiff.
Fiji went two years without any international fixtures and head coach Vicki Wilson said, off the back off two home tests against South Africa last month, the Pearls are playing catch-up as they prepare for the Commonwealth Games in April.
"We might be copping a bit of a belting now but it just gives you an indication of the areas that need to be worked on and worked on very quickly," she said.
"It also has given the players a great insight as to what is required to be competitive at that level, so there isn't a 20-goal deficit.
"You need to be able to change direction quickly, you need to be able to contest that ball and be able to retreat.
"You need to be able to recover whilst still be able to back up the next day, so it's all of those things".
The Pearls squad featured five players from the Fiji Under 21s squad that competed at the World Youth Cup in July, while two UK-based players in the British Army made their test debut.
Despite being on the wrong end of some lop-sided scorelines, Vicki Wilson believed there was still plenty of positives to take away from the tour, which also included two training games against England Futures.
"A couple of games we got blown away in the first quarter and what was pleasing (was) we were able to hang with them for the next few quarters," she said.
"But it's also about developing the depth of player that you have so I've exposed all 12 players have been out on court and that's really important.
"I've been able to see some combinations are good, some aren't and some I wouldn't run again but you have to keep putting it out there then you know what you've got".
Vicki Wilson remained hopeful Fiji will now have a more consistent schedule of international matches going forward, with dates for the Oceania Regional qualifiers for the 2019 World Cup in Liverpool still to be confirmed.
Source: RadioNZ