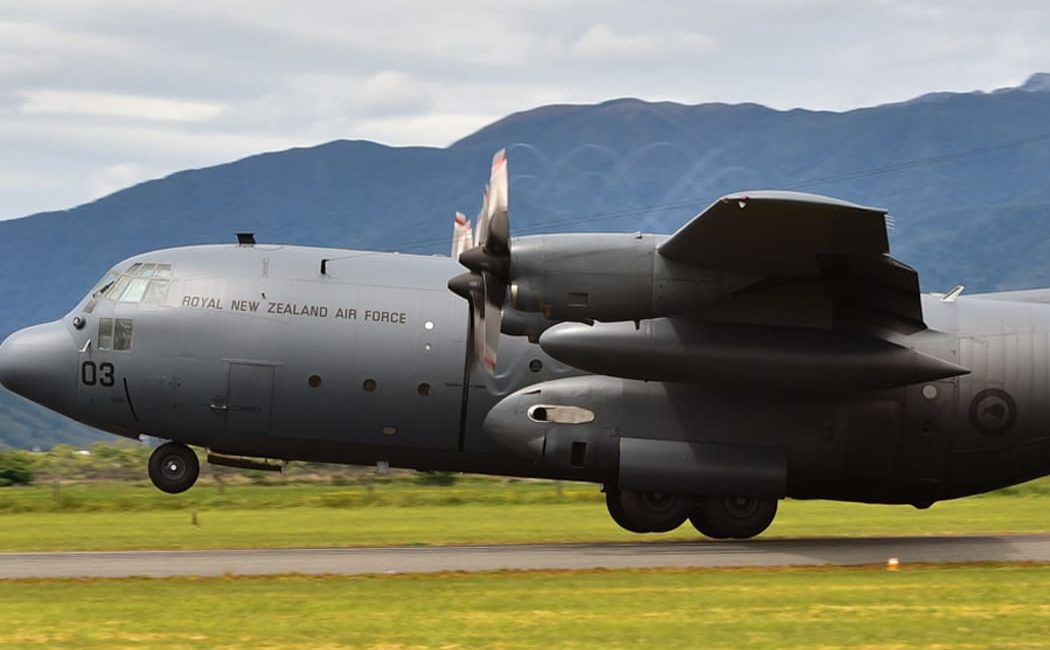 A New Zealand Air Force Hercules is delivering crucial water infrastructure to help Kiribati cope with a severe drought.
This comes after the Kiribati Government declared a state of disaster seven weeks ago, with the entire country of around 120,000 people affected by a lack of rainfall.
The aircraft is also due to drop off a steriliser destined for the new Ba Hospital in Fiji on the return journey.
The chief executive of medical solutions provider Cubro, Logan Currie, said operations at Ba Hospital cannot start until the steriliser is in place.
He said with ongoing freight challenges, there was simply no other way to get equipment like the steriliser to Pacific neighbours.
Also on board the aircraft were 9000 resource books for senior secondary school children, which have been gifted by the Fiji Association in Auckland and ESA Publications, and cover a range of subjects including English, Maths, Economics, Chemistry, Science, Physics and Accounting.
President of the Fiji Association in Auckland, Dr Satendra Singh said the books would assist in much needed revision work after Covid-related problems faced by many schools across the country.
Source: RNZ