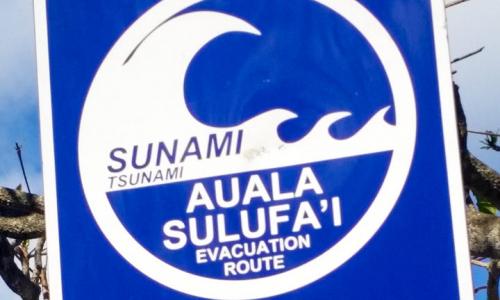 New Zealand's climate and ocean science agency (NIWA) has started deploying a new tsunami warning system around the Pacific.
Deputy Prime Minister Winston Peters revealed while in Apia, Samoa, on Friday that NIWA's ship Tangaroa is on a mission to position the first four of 15 hi-tech buoys.
The complete set will offer tsunami monitoring and detection information for nations including the Cook Islands, Fiji, Niue, Samoa, Tokelau, Tonga and Vanuatu as well as New Zealand.
Deployment of the Deep-ocean Assessment and Reporting of Tsunami buoys will be completed during two more voyages in May and August next year.
NIWA said it would be the most advanced tsunami monitoring network in the world.
Mr Peters said it was good news for the region.
"These are buoys that will be in the water, anchored to the bottom of the sea.
"When an earthquake happen where a tsunami is triggered off, it'll give an early waarning system, not just to the Pacific Island countries like Samoa, but indeed my own country," Mr Peters said.
SOURCE:  Radio New Zealand