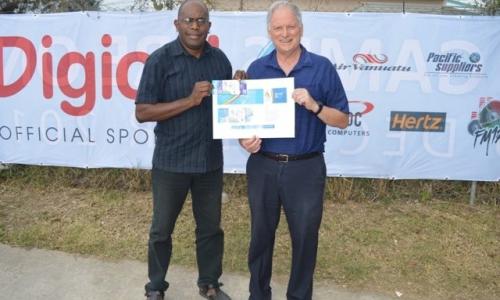 Over 70 per cent of tickets for the upcoming Pacific Mini Games in Vanuatu will cost less than four US dollars.
More than 35,000 tickets will go on sale to the public next month.
Vanuatu 2017 Pacific Games CEO Clint Flood says there are over 25 different types of tickets available, including a Games pass that can be shared by family or friends or a single day ticket.
"We have something for everyone. For instance a Korman pass will get you into every single activity happening at Korman Stadium over the Games for VT 3,000 ($US28), he said.
"That's over ten days of sports for an average of 300 VT per day (and) there are free events as well such as golf, archery and weightlifting, which will be free of charge."
Clint Flood said tickets will be sold on a venue basis allowing fans to watch a number of sports in the same day.
"The tickets allow all day access to the venues, so you could come in the morning, then come back in the evening if you want," he said.
"For the sports fans who can't get enough there is the Ultimate Pass that allows entry into every single sporting event over the 12 days."
Clint Flood was confident that some events and tickets will sell out very fast, including the Opening and Closing Ceremonies and football finals.
14 sports are being contested at the Mini Games, which starts on 4 December and runs for 12 days.
Source: RadioNZ