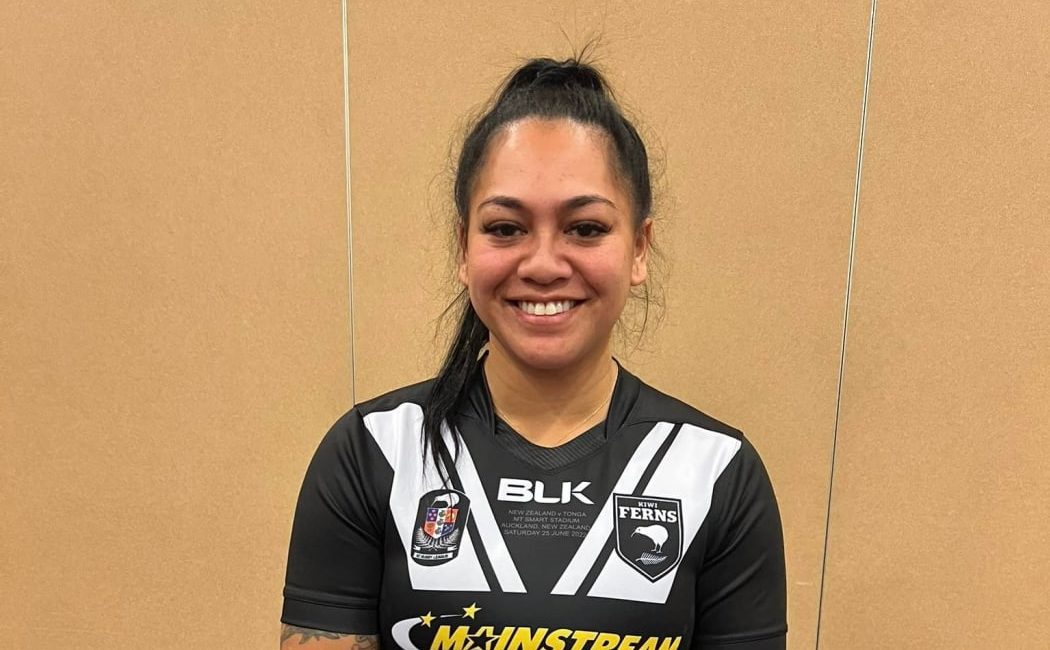 Kiwi Ferns' debutant Roxy Murdoch-Masila says it's important to have more female representation and role models in rugby league.
The wife of Tongan international forward Ben Murdoch-Masila, Roxy has carved an impressive rugby league career of her own, having played for Warrington Wolves in England where she was made captain.
Ahead of Saturday's game, Murdoch-Masila said she was shocked to find out she had made the team but is excited to represent her country of birth.
Murdoch-Masila said as a youngster, she was lucky to have good role models.
"You know growing up I was really lucky enough to have good role models and I got to play with other players such as Niall Williams and Renee Whitcliffe," she said.
"And also, being a mother myself, I wanna be a role model to my daughter and show her she can do whatever she wants to do when she grows up."
Kiwi Ferns front-rower, Mya Terehia Hill-Moana said she's been mentally preparing herself ever since the day she got selected for this weekend's test.
Moana made her debut with the Kiwi Ferns in 2020 when they played against Fetu Samoa.
She also said it's exciting to see the growing interest in women's rugby league games.
"The game is growing," she said.
"So, having more games and more big comps, and being a double-header with the men is, even more, better because us ladies do get more representation because there will be a bigger crowd."
Katelyn Vaha'akolo and Ngatokotoru Arakua who are both of Pasifika descent, say they will not rule out playing for their country of heritage.
Well known for her social media content and as a talented netballer, Vaha'akolo said playing for Tonga is one of her goals despite the eligibility rules.
"One of my goals is to play for Tonga one day, but just because my goal this year is to make Kiwi Ferns for the World Cup Squad – if I do play for Tonga it'll make me ineligible for Kiwi Ferns."
Kiwi Ferns Prop, Ngatokotoru Arakura said she has her sight to wear the Cook Islands jersey one day.
"I would love to rep them (Cook Islands) one day," she said.
"Hopefully soon. I'm always looking forward to giving back at home and rep home."
In the meantime, both Vaha'akolo and Ngatokotoru are honoured to play for the Kiwi Ferns.
Kiwi Ferns vs Tonga Women Kick-off at 3:10pm at Mt Smart Stadium, Auckland.
Source: RNZ