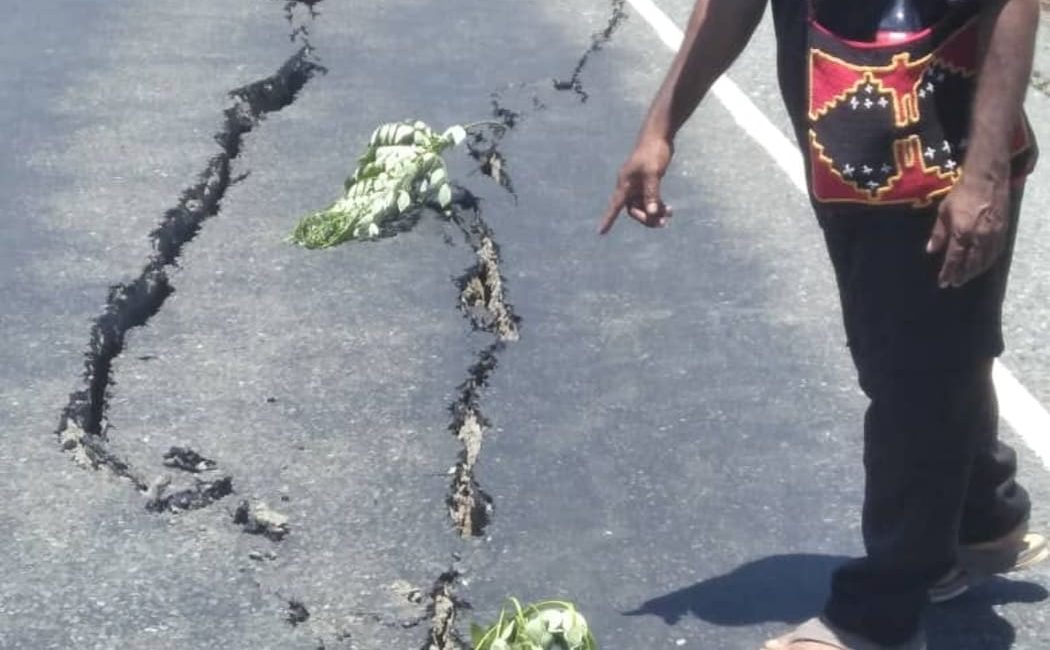 It's likely to be months before the lives of thousands of people affected by last weekend's earthquakes in Papua New Guinea return to normal.
The tremors, the biggest of which registered magnitude 7.6, caused damage across much of the highlands out to the northern coast.
The Post-Courier has reported the death toll as 10.
RNZ Pacific's PNG correspondent Scott Waide told Pacific Waves roads, electricity supplies and communications are still only partly back in action.
Waide said affected populations, especially those in small, isolated communities, will face a tough time.
"There's estimated to be hundreds of people who have suffered injuries from this quake.
"The biggest challenge is the destruction of water sources and food gardens, when you have landslides. And the impact of the quake will be felt for months to come."
"In terms of infrastructure, we are still having problems with telecommunications.
"We had our power back two nights ago, but in other places they are still experiencing power blackouts.
"There was an incident in Port Moresby where a man was electrocuted but, thankfully, he survived.
"There are a whole lot of things we need to deal with in the coming days."
Prime Minister James Marape has announced 10 million Kina – about $US2.7 million US – in assistance for quake-affected areas.
Marape said the Papua New Guinea Defence Force, the National Disaster Office, and the National Command Centre Response will work together to assist and respond, but full reports are needed.
He said all provincial disaster offices in provinces affected by the earthquake needed to start compiling a full report so that the Government could respond and assist where necessary.
Source: RNZ