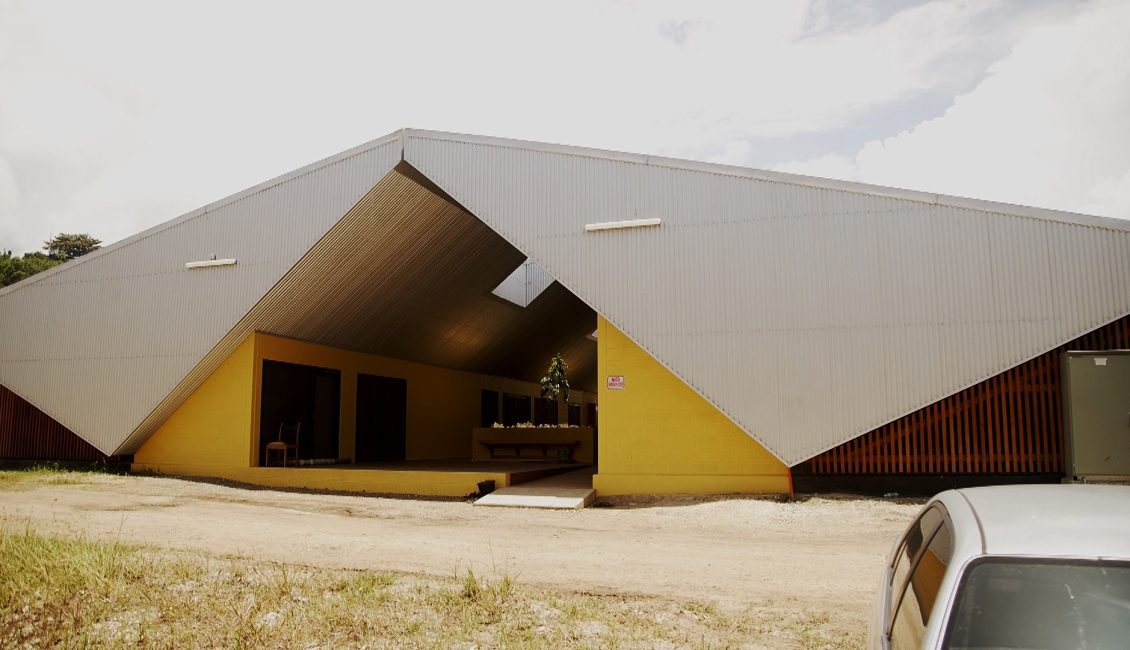 On March 16th 2022, the upgraded multi-purpose hall was revealed in Honiara, Solomon Islands.
The project was  a collaboration between the Honiara City Council, Solomon Islands Government and the New Zealand Government. Started in 2018, the building was designed to withstand natural disasters and has been renewed with a wide range of facilities and equipment.
The covered outdoor courts provide a training space for netball, futsal, tennis, basketball, and volleyball teams. Similarly, the facility features a brand-new gym with weights and cardio equipment for community use and high-performance sports programmes.
Fox Qwaina, Honiara City Council Sports Director, sees the new facility as an aid in helping "more Solomon Islanders [turn professional]"
The upgraded centre also includes new office spaces, meeting rooms, and conference facilities to host community events.
Outside, the youth hub is decorated with murals by local artists and the hub contains a stage for music, dance, and cultural performances.
Qwaina sees Solomon youth "drifting away" into "non-healthy" activities but hopes the new facility "is the beginning of our young population realising their healthy lifestyle by way of sporting."
Watson Luito, the Facilities Officer for the Honiara City Council, is grateful for the upgrade. "I would like to thank the New Zealand government and the hard-working staff here in Honiara for the collaboration with my division staff for these facilities", says Luito, "I'm very proud to be part of this project."