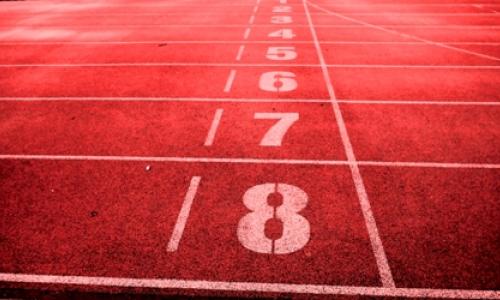 Pasifika TV brings coverage of the  Gold Coast 2018 Commonwealth Games to the Pacific.
The New Zealand government-funded Pacific Cooperation Broadcasting Limited (PCBL) has secured the broadcasting rights for Pasifika TV to share coverage of the Gold Coast, Commonwealth Games 2018 (GC2018), with Pacific free-to air broadcasters in Cook Islands, Fiji, Nauru, Niue, Papua New Guinea, Samoa, Solomon Islands, Tonga, Vanuatu, Kiribati and Tuvalu.
Pasifika TV will build its GC2018 schedule alongside Television New Zealand's coverage and local production house Sunpix will produce daily highlights packages with a Pacific focus for broadcast. It will be the first time Pacific free-to-air broadcasters will receive Commonwealth Games coverage that is collated specifically for the Pacific focusing on athletes from the region – free of charge.
GC2018 will be the largest sporting event the Gold Coast has ever seen.   The GC2018 brand embraces the three pillars of – The Place, The Event and The Sport.  On 4 April 2018, over 6,600 athletes competing in 18 sports and seven para-sports from 70 nations and territories will converge on the Gold Coast for an 11 day sporting and cultural event that will be broadcast to a cumulative global audience of 1.5 billion.
PCBL has also secured an opportunity for four media operators from the Pacific to be based in Auckland at TVNZ's playout and distribution centre for the duration of the games.  Working under the the guidance of TVNZ they will be assisting with the collation and delivery of bespoke coverage for Pasifika TV's contribution feed to the Pacific.  This is an unprecedented opportunity for Pacific broadcasters to get exposure and hands-on experience working at an international event of significance.
"What makes this coverage unique, is that delivering a bespoke Commonwealth Games broadcast coupled with the opportunity to upskill Pacific broadcasters encapsulates core fundamentals of our service, of delivering relevant content and providing opportunities to build capabilities and a stronger partnership relationship between Pacific broadcasters and Pasifika TV," says PCBL CEO, Natasha Meleisea.
"Last year we were able to work alongside the host broadcaster to bring coverage of the Vanuatu 2017 – Pacific Mini Games to the Pacific, and this year Gold Coast, Commonwealth Games 2018.  We endeavour to forge more partnerships so that we can broadcast relevant events of significance to the Pacific."
Pasifika TV has been delivering up to 56 hours per week of content  to Pacific free-to-air  broadcasters since February 2016 and has also delivered upgraded equipment and training to many of their 24 broadcasting partners across the Pacific.
The broadcast schedule for the GC2018 will be made available to Pacific free-to-air broadcasters in March.
For more information on PCBL – Pasifika TV please visit: www.pasifikatv.co.nz