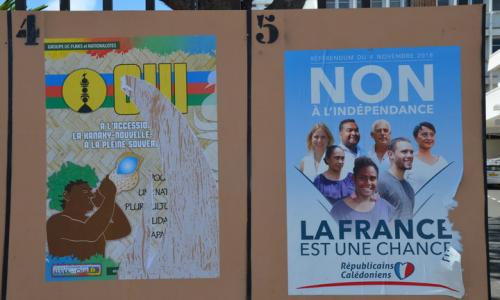 Over 200 French officials have gone into quarantine in New Caledonia after arriving from France to help supervise next month's independence referendum.
The 235 personnel are required to spend two weeks in government-run facilities before they are allowed to be deployed to the 241 polling stations.
A further 13 magistrates will be drawn from New Caledonia and Wallis and Futuna, which has a quarantine-free air link to Noumea.
The vote on 4 October will be the second such plebiscite under the Noumea Accord after the November 2018 referendum saw just under 57 percent vote for the status-quo.
Observers are expected from the United Nations and the Pacific Islands Forum, but it is not known if regional monitors will be able to be present.
New Caledonia has had 23 Covid-19 cases in managed isolation at the border and no community transmission.
Elders call for calm amid campaign
Meanwhile New Caledonia's government-appointed group of elders called for restraint in the campaign for next month's referendum.
In a statement, the 11-member group said clear signs of political and economic tension had begun to disturb the campaign climate.
It said New Caledonian society had a lot to lose and that is why everybody had to be aware of the risks.
The elders called on political parties and civil society to mindful with their stances as not to put out rushed and thoughtless statements which damage society.
They warned that this threatened to create a noxious climate with possibly serious consequences for the peace.
Source: RNZ