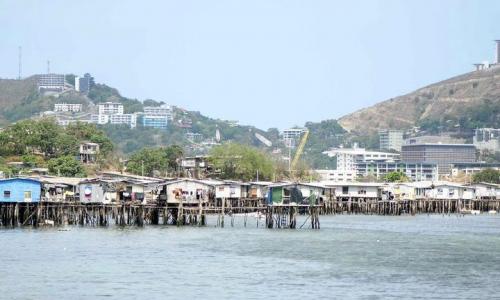 Four new confirmed covid-19 cases in Papua New Guinea come from staff in the main labatory that tests for the virus.
The country's Health Secretary, Dr Paison Dakulala, announced the cases in PNG's capital, taking the total confirmed cases in PNG so far to fifteen.
The Post Courier reports that all four cases are staff members at the Central Public Health Laboratory at Port Moresby General Hospital.
The laboratory is responsible for conducting testing on swabs to determine whether people are positive or negative for the coronavirus.
According to Dr Dakulala, it's unclear whether the four cases of infection were caused by a breach of protocols at the lab or from community transmission.
He said investigations should soon determine the answer, adding that the lab would undergo a thorough disinfection in the coming days.
PNG's pandemic rapid response team has been deployed to carry out contact tracing for those who have been on contact with the four cases.
Meanwhile, the secretary said all four people were in a stable condition and had been moved to the Rita Flynn isolation and testing facility at Boroko.
Source: RNZ