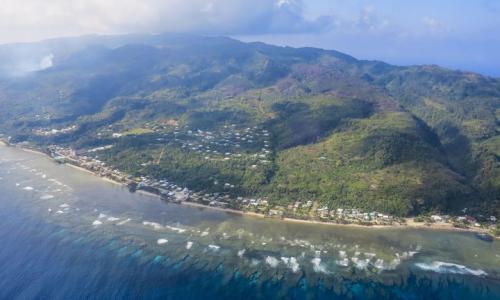 Wallis and Futuna will reopen its air links to New Caledonia next week after their suspension two months ago because of Covid-19 community outbreaks in both territories.
The French prefect of Wallis and Futuna Herve Jonathan said the Covid-19 response committee has decided unanimously to allow a first flight on November 18th.
The committee found that the pandemic has eased, and New Caledonia is again in a position to receive patients who cannot be treated in Wallis.
New Caledonia recorded thousands of cases in the September outbreak and sought French help to deal with the medical situation.
Next week's re-opening is restricted to people who can claim urgent personal matters, such as health issues or business that cannot be put off.
The committee said vaccinated travellers will be prioritised.
After the first community outbreak in March, almost half the population was vaccinated within a month, but the uptake then slowed.
Now 65 percent of those over 12 years of age are vaccinated or 53 percent of the total population.
Source: RNZ