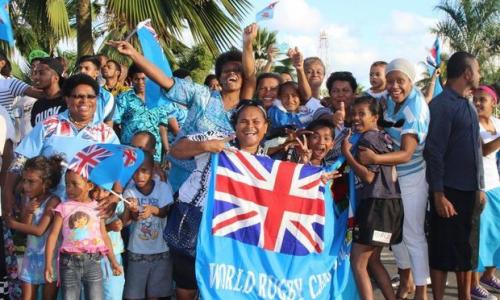 Tens of thousands of people in Fiji have turned out to welcome home the country's Olympic champion sevens team.
The team has been greeted by massive crowds in Nadi and Suva and today is a public holiday in Fiji in honour of their gold medal triumph in Rio.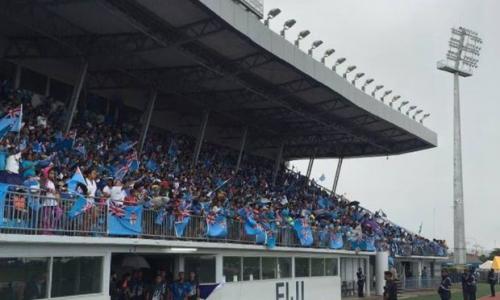 RNZ International's Vinnie Wylie reports.
Tens of thousands of Fijians turned out in Nadi yesterday for the team's arrival home – supporters lined the streets, cheering and waving flags, from Nadi International Airport to Prince Charles Park where close to 8,000 fans greeted the team. The celebrations started 10 days ago when Fiji thrashed Great Britain 43-7 in the gold medal match to earn the first-ever gold medal for a Pacific nation and the first of any colour for Fiji. Fiji's Prime Minister Frank Bainimarama said it was a wonderful day to be a Fijian.
"We haven't been to the Olympics since 1956 and while we've always done our best, unfortunately, our best was not enough to win us a medal but in Rio we have really come of age as a sporting nation,  storming to Gold at the summer Olympics and in the one sport we play better than anyone else in the world, this was This was our moment. And what a wonderful moment it is."
Head coach Ben Ryan got a text message from Buzz Aldrin after the final to say how great Fiji had played. He says the players were relaxed, laughing and singing before the biggest match in the history of rugby sevens and when that happens he knows they will be relaxed and ruthless on the field.
"And that moment when I watched them run out I realised why we were going to win that final – because it wasn't seven players running out, and it wasn't just the rest of the population behind them. The pressure wasn't on their shoulders, the boys were on the shoulders of every Fijian in this island. This is the nation's team, this is the reason why they've won gold. It's got nothing to do with anybody with ginger hair from England – it's got everything to do with the boys in Fiji."
The celebrations from Nadi have continued in Suva today, with the national stadium jam-packed with support on a public holiday to celebrate Fiji's win. Fijian pilot Neil Covert is among the tens of thousands of supporters.
"The heart of Fiji is here, I've never seen a club like this before in any celebration. Ben Ryan, was coming from town, he kept shaking his head looking at the crowd that followed the truck all along from town."
Ben Ryan's contract is up next month after a three-year spell that delivered back to back World Series titles as well as Olympic gold. The Englishman says he'll take time to reflect on his next move
Source: RadioNZ