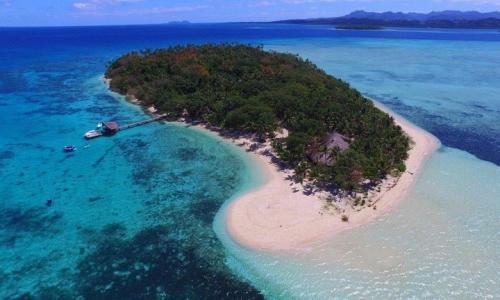 Fijians have been told the government's plan to open the country's borders to visitors is safe.
The government wants to create what it calls a "Bula Bubble" with New Zealand and Australia to attract tourists to Fiji.
The Ministry of Health's Aalisha Sahukhan said a risk assessment was carried out by the ministry before the decision to ease Covid-19 restrictions was made.
Visitors would be "carefully controlled and safely guided… away from other travellers and locals", Dr Sahukhan said.
Prime Minister Frank Bainimarama said any tourist who arrived in Fiji would not be able to move freely throughout the country.
Their movements would be contained within "VIP lanes – starting on the airplane, then from Nadi Airport onto designated transport to their designated resort or hotel, where they'll remain throughout their stay", Mr Bainimarama said.
The government was identifying geographically-isolated resorts best suited for the "Bula Bubble", he said.
"Fiji Airways, Tourism Fiji and the Ministry of Commerce, Trade, Tourism and Transport will announce more details in due course."
Source: RNZ