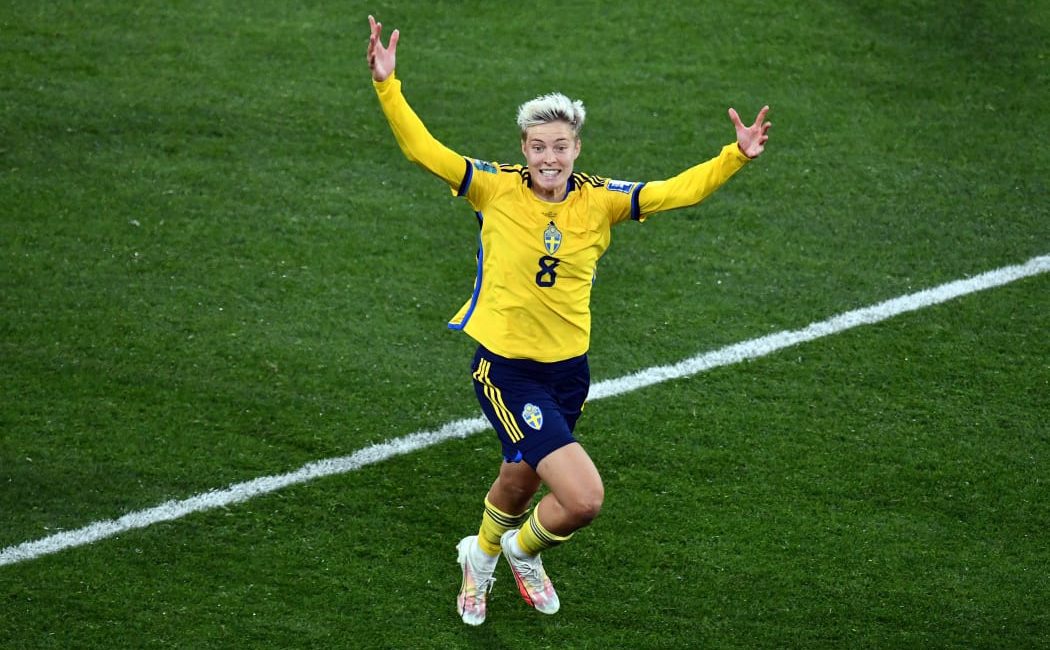 Sweden beat the United States 5-4 on penalties to condemn the defending champions to their earliest Women's World Cup exit after the teams were locked at 0-0 at the end of extra time.
Lina Hurtig struck the winning spot-kick in Melbourne to cap a madcap shootout in the round of 16 clash, though US goalkeeper Alyssa Naeher parried the ball on the line and the result needed to be confirmed by VAR.
Sweden head into a quarter-final against Japan in Auckland on Friday but it was the first exit before the semi-finals in nine World Cups for the Americans, who were bidding for an unprecedented third consecutive title.
Gloomy US coach Vlatko Andonovski was not convinced Hurtig's spot-kick had crossed the line.
"It's a tough moment, a moment where it's hard to go through," he said.
"You have hopes that the ball didn't cross the line.
"That just shows how cruel this game can be."
Sweden's Magda Eriksson said her team had shown heart if not their best game, having been dominated for much of the match.
"We're so happy right now," she said.
"I don't know how we managed to stay in this game.
"We didn't play our best game, but in some way we showed we're hard-headed, we showed heart, we never give up. We took it to extra time, we took it to penalties and we managed to win."
Young US forward Sophia Smith was left shattered, having had a chance to win the match for the four-times champions when she stepped up in the penalty shootout only to blast the ball over the bar.