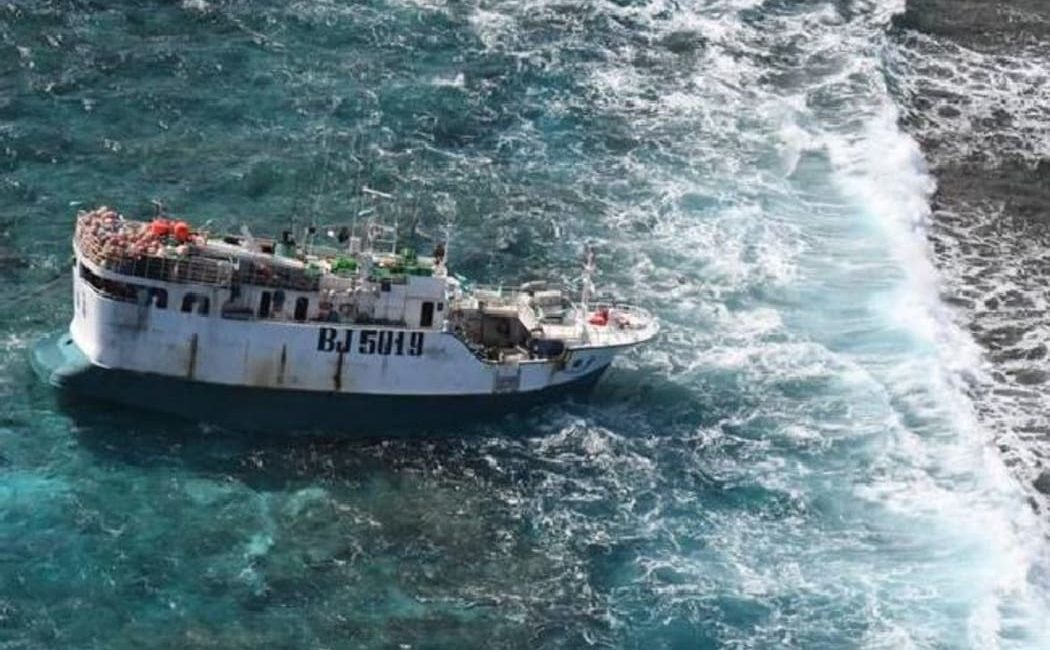 All 11 crew on the Taiwanese fishing vessel, Chuan I Shin, grounded on Beveridge Reef, have been transferred safely to a sister ship.
Niue's acting Secretary of Government, Gaylene Tasmania, said a Tongan naval patrol vessel was to take officials from Niue to the stranded vessel to assess its state and any damage to the reef.
The government of Niue has thanked the New Zealand Air Force, the Rescue Coordination Centre and National Maritime Coordination Centre for effecting the rescue.
Beveridge Reef is 236 kilometres south-east of Niue island.
It is a central feature of Niue's marine protected area – the Niue Nukutukulea Multiple-Use marine park – in which commercial fishing is restricted.
The untouched reef has been called the jewel in the crown of the huge marine reserve and is a vital breeding ground for fish, clams and coral.
There has been no indication yet whether the Taiwanese vessel had any right to be in marine zone, and whether or not it had been fishing there.
Source: RNZ