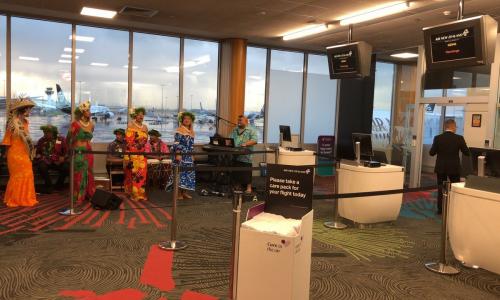 After more than a year, New Zealanders are finally able to travel to the Cook Islands without having to quarantine.
The first flight to Rarotonga is set to take off from Auckland Airport at about 8.45am this morning.
There will be daily flights between the two countries after that.
Air New Zealand chief customer and sales officer Leanne Geraghty told First Up the crew are very excited about today's flight.
She says demand for Cook Islands flights are back to pre-Covid levels.
"Today's flight is a full flight, which is fantastic news. The week the bubble was announced was actually a record week for us."
"People are looking to get some sunshine," she says.
The airline will have two 787 Dreamliner flights a week to start with, and is looking to put on more flights as demand goes up in the school holidays.
Australians heading to the Cook Islands will need to spend at least 14 days in New Zealand first.
Resource: RNZ