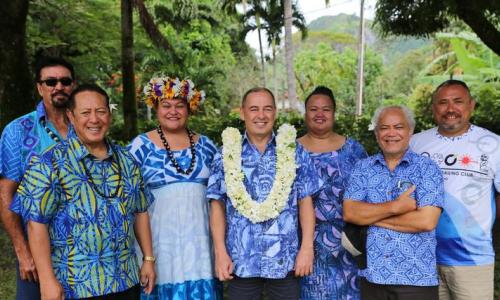 The Cook Islands government has created an advisory committee to provide community perspectives on the controversial issue of seabed mining.
The government said it had brought together six people representing religious, cultural, environmental, sporting, youth and academic viewpoints.
They full committee is Bishop Tutai Pere, Makiuti Tongia, Sam Napa, Makiroa Mitchell, George George Williamson and Maru Mariri.
Seabed Minerals Commissioner, Alex Herman, is also in the group.
The Committee would make recommendations to the Seabed Minerals Authority.
Committee member, Bishop Pere, said seabed mining represented an opportunity for the Cook Islands to become masters of its own destiny, if handled correctly.
The government was expected to make announcements on the opening of applications for exploration licenses soon.
Prime Minister Mark Brown said exploration research would be fundamental to understanding the nodule resources and any potential impacts on the environment.
The Cook Islands is reputed to have billions of dollars worth of mineral-laden nodules on its ocean floor.
It had opposed calls for a 10 year moratorium on deep-sea mining with Brown previously saying such a moratorium would stifle research.
However environmentalists have warned the government to listen to the experts on the merits of seabed mining and think about the impact on the water and marine life.
Source: RNZ