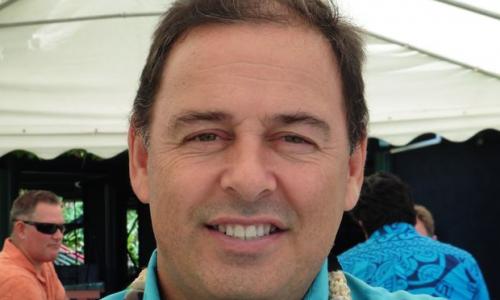 The Cook Islands' deputy prime minister says losing its developed country status needs to happen quickly.
Its status was changed earlier this year by the OECD, a graduation which restricts access to funds from the likes of the World Bank.
That change was off the back of phenomenal growth in tourism, an industry which has disappeared because of Covid-19.
Mark Brown, who is also the finance minister, said the OECD's criteria is based on a country's income.
"It's inevitable that our classification will change. We would like to see that process recognised now, rather than waiting to the end of a year period to have the measurements or assessments taken."
"I think it's quite glaringly obvious that many economies, particularly small island economies that rely on tourism, their economies are going to take a hit.
Mark Brown said the government is also looking at taking on debt to get through.
Cook Islands part of New Zealand travel bubble
Mark Brown said he'd like to see his country part of a travel bubble with New Zealand.
With Covid-19 levelling out in New Zealand and Australia, both countries are considering opening travel with each other.
The Cook Islands are part of the realm of New Zealand, and Cook Islanders are New Zealand citizens.
Mark Brown said he'd like to see his country part of any bubble.
"Our tourism has taken a huge hit, about 65 percent of our economy. So for us to try and get the economy back up to even some level of semblance to what it was in March, we have to look at opening up our borders but of course, the primary concern for us it to ensure there's no risk of Covid-19 coming into the country."
Mark Brown said he doesn't expect anything to happen until at least September, towards the end of what would be the peak visitor season.
Source: RNZ