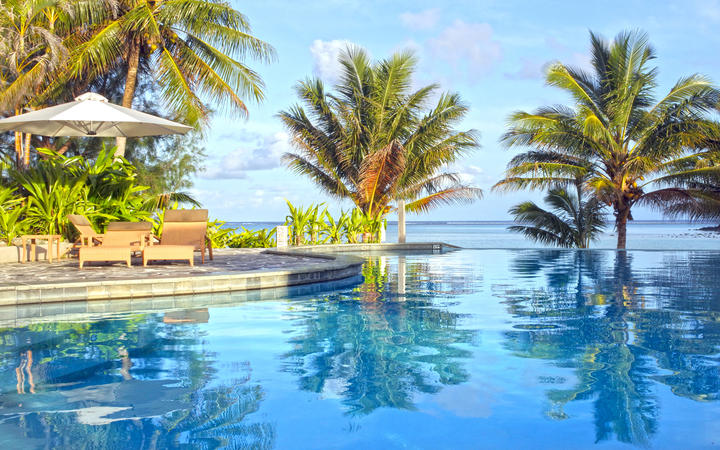 The Cook Island government has extended the wage subsidy for March as businesses feel the pinch due to an underwhelming number of New Zealand tourists.
Despite February being a low tourist season, occupancy in the Cook Islands is at 35 percent, far lower than the 45 to 50 percent expected, as Omicron impacts Rarotongan travel plans for New Zealanders.
Liana Scott from the Cook Island Tourism Council said it's great the borders remain open but the situation feels like a double edged sword.
"The numbers are certainly not where they were expecting them to be. It's a blessing in one way because it means cases are easily manageable, but in terms of a financial point of view it is pretty tough out there. We need Kiwis travelling, don't be discouraged. Come please."
Scott said there are now six cases of Covid-19 in isolation and no hospitalisations.
The Cook Islands has also lost at least 10 percent of its workforce to New Zealand since the pandemic.
A recent survey looking at labour shortages in Rarotonga found more 700 staff are required to bolster workforce numbers if the Cook Islands plans to cope with a forecasted rise in tourist numbers come April.
"There is a lot of advertising and campaigns going on in the islands going on from the dairy farmers and orchards desperate for labour in New Zealand," Scott said.
"When you have a working population of 7-8 thousand that's about 10 percent of the workforce that we have lost."
Scott said the Ministry of Foreign Affairs is looking at importing labour from Fiji.
Source: RNZ