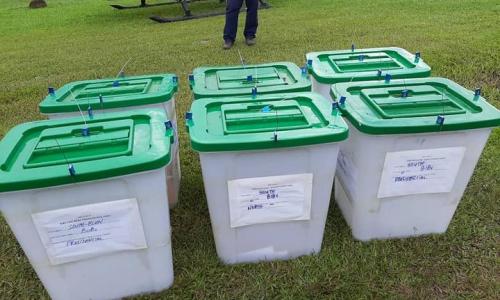 The last of the Bougainville presidential votes have been counted but electoral officials still have days of work ahead of them before the winner can be announced.
They need to do reconciliation and then start the elimination process, required under the proportional voting system used in Bougainville.
Currently, former Bougainville Revolutionary Army commander, Ishmael Toroama, had a substantial lead of more than 8,000 votes over second placed Simon Dumarinu.
In third spot is Thomas Raivet while former Papua New Guinea cabinet minister Fidelis Semoso is in fourth.
The Bougainville Electoral Commissioner, George Manu, said he was satisfied with the way the poll had been run.
Manu, who was incapacitated with malaria for part of the count, said many more candidates and about 30 percent more voters, meant they were running out of time to finish the count.
He said there had been issues but they had been able to work through them.
"We have issues coming up as we progress the counts but we are dealing with it amicably and everybody's happy.
"We deal with the faults and find solutions to it, so that's what we have been doing. I am happy with the way things are going. Not everyone will be happy, only one will have to win and the rest go back home sad."
George Manu said the elimination of the 24 unsuccessful candidates was going to take time.
"I have extended the period for return of writs for another nine days and we will now be returning the writs on 24 September.
"So we are working against that time now. We hope to be finished by the 23 or 22 so that we can have time to return the writs to the Speaker on 24 September."
Source: RNZ