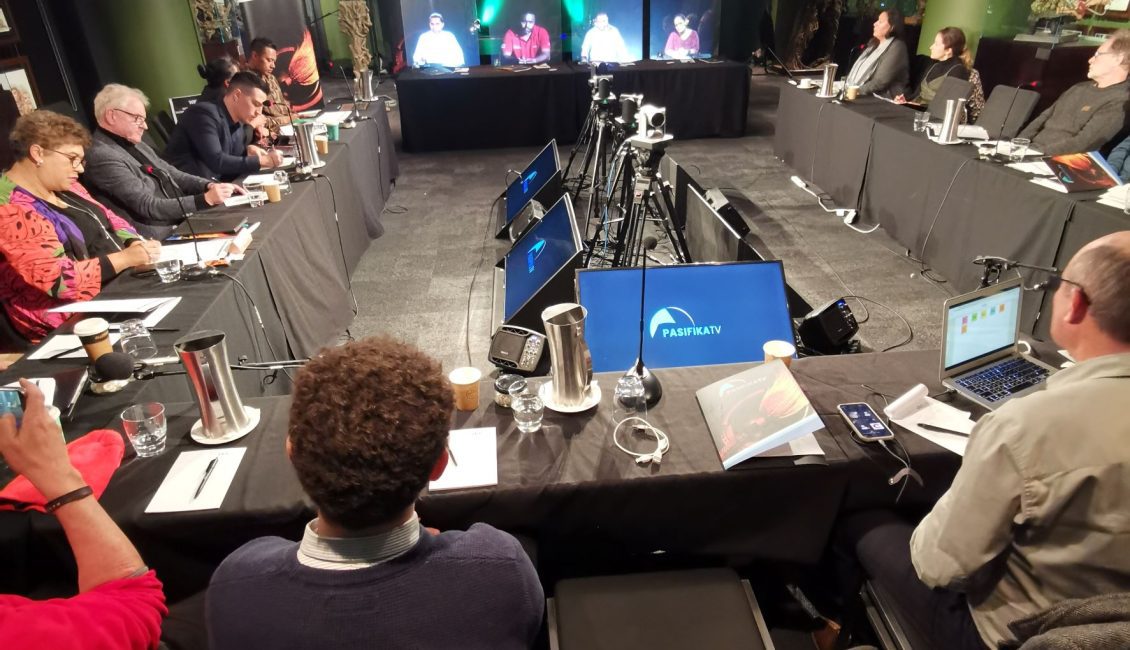 Pacific Cooperation Broadcasting Limited (PCBL) is thrilled to announce the 2023 Station Manager and CEO Conference, a biennial gathering of our Pacific broadcasting and wider industry partners that will take place on the 24th and 25th of May in Tāmaki Makaurau, Aotearoa New Zealand.
34 representatives from 23 stations will participate in the conference over the two days, with more in attendance from various industry related organisations.
The previous conference, in 2021, was held virtually due to global travel restrictions with attendees dialling in from across the Pacific. This year represents the first time our partners are able to gather under one roof to discuss the current state and future of Pacific broadcasting.
Since then, great strides have been taken with our partners towards strengthening and developing capabilities in the region including Pasifika On Air, various training programmes, and the ever increasing volume of content being produce in the Pacific being shared through the Pacific Hub LiveU network.
PCBL CEO Natasha Meleisea says the conference presents a unique opportunity for everyone to get together.
"We want to bring the community together and acknowledge their hard work that has brought as all here. We also see this as an opportunity for strengthening the bonds and working relationships we share that are critical to the continued success of Pacific broadcasting."
The first day of the conference will be centred around the strength that lies within cultural storytelling, leveraging regional partnerships to create an impact, and how to deliver to audiences in the digital age.
Day two looks at Disaster Recovery & Resilience and how emergent technologies are continuing to upheave the media industry. Both days of the conference will include masterclass workshops and panels led by an impressive range of technical experts, industry leaders, and announcements for upcoming initiatives.
"Everyone at PCBL is incredibly grateful to have such a range and calibre of people supporting the conference and the ultimate goal of a thriving, resilient, and sustainable Pacific media industry," says Meleisea.