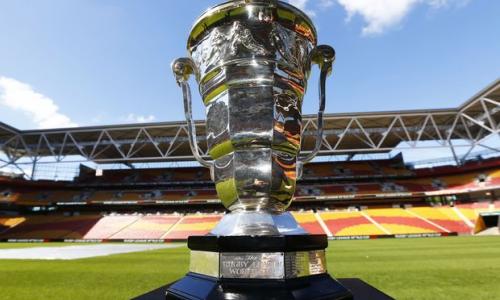 Former Australia and Fiji rugby league international Lote Tuqiri believes the upcoming World Cup could be the most competitive yet.
The 38-year-old made his name in the 13-a-side game, winning NRL titles with the Brisbane Broncos and South Sydney Rabbitohs at both ends of his career and starring for Queensland, the Kangaroos and Fiji Bati, either side of an equally impressive stint in rugby union.
The loosening of representative rules means a player with dual eligibility that misses out on selection for Australia, New Zealand or England can still play for a second tier nation at the World Cup.
Tuqiri said that has got to be good news for Pacific nations.
"When I debuted for representative honours playing rugby league I was only 20/21 and I played for Fiji in the 2000 World Cup," he reflected.
"It was a bit of a mickey-mouse competition but now there's some genuine competition between countries.
"You've got probably Samoa and Tonga, they're playing the Kiwis. That will be a really tough [couple of games] and I don't think the Kiwis are a shoo-in in any of those games.
"So they've come a long way and there's a lot of NRL players playing in both of those [Pacific Islands] teams so it's going to be a tournament to really follow for me and I think there will be some hard, tough, entertaining footy."
The Rugby League World Cup squad announcements are starting to come thick and fast.
Australia unveil their line-up today, with the Papua New Guinea squad announced tomorrow and the Kiwis team revealed on Thursday.
Fiji coach Mick Potter will announce his line-up following Saturday's Battle of the Bati trial is Suva between a local residents team and overseas based players.
Source: RadioNZ