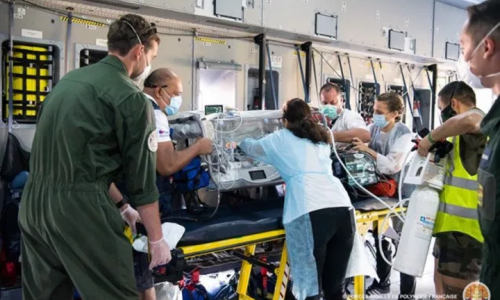 The French military has flown a three-month old baby from French Polynesia to New Zealand for urgent surgery.
The plane carried a medical team with the patient and their parents and returned to Tahiti after three hours in Auckland.
The cargo plane, which has been deployed by Paris to Tahiti for a month, was sent by the French High Commission.
Earlier this week, the same A400M picked up 20 French Polynesian residents who had been stranded in New Zealand since March because of the Covid-19 outbreak.
Source: RNZ